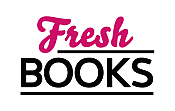 Summer Reads are HOT in July!
"Love and Trust"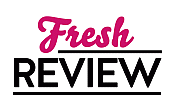 Reviewed by Gabrielle Lee
Posted April 14, 2013

Are you ready? Are you willing? Are you the one who will take that walk on the wild side? Maybe you just want to go for the ride with no consequences? BEST BONDAGE EROTICA 2013 gives you the chance to do just that. Love, Lust and trust are all combined in these short stories. You can find cuffs to ropes and all that is in between in these stories.
I always enjoy reading books edited by Rachel Kramer Bussel. There always seems to be so many wonderful stories and authors in her anthologies and this one is another pleaser. With so many different stories in this book there is bound to be one for everyone's taste. Many of the stories make for an intense read and all revolve around trust. I enjoyed this book. As short as these stories are they pack a big punch. They are full of emotions and great characters and I found myself lost in each of their worlds and adventures. These are all stories about control and bondage, people enjoying themselves and letting go. These are intense reads that bring the reader into the world of bandage. I really enjoyed the fact that the stories showed the love, respect and trust between everyone.
These short stories gave me a nice taste of all the different authors' works and I found some names I recognized and many new authors that I would like to continue reading. I would be hard pressed to find a favorite, each story shines on its own and together they make a great book. They are well written and pull the reader into their world enticing and titillating them. There is so much to explore and enjoy in the world of bondage and these characters do just that. Making the reader wonder and enjoy along with them. BEST BONDAGE EROTICA 2013 is a hot read that shows us how far trust and love can take us.
SUMMARY
Some say bondage is the ultimate intimacy. Once you have allowed yourself to fully explore your fantasies of giving in and surrendering to pleasure, you may find you need a firm but gentle hand to guide you. Let Best Bondage Erotica 2013 be your guidebook of everything BDSM. Editrix Rachel Kramer Bussel and her writers put it all out on the page in stories using everything from silk ties rope to shiny cuffs, blindfolds, wires and everything you can imagine and MORE. Best Bondage Erotica 2013 offers erotic insight for newbies and experienced players alike. These stories of forbidden desires and sexual fantasies, penned by the "masters and mistresses" of the genre, will shock, scintillate, and mesmerize.
Excerpt
Foot and Mouth
Rachel Kramer Bussel

Shiny silver bondage tape. Dangling bells at the ends of matching nipple clamps. A black leather paddle. A Wartenberg wheel, that tiny, mean, metal medical implement. Pink feathers. And an evil grin. I shiver not so much because Bennett has those sadistic items in his hands, save for the last, which he sported on his lips, but because I can already feel the sticky heat of the tape trapping my mouth, the brush of the light feathers against the overly sensitive skin under my arms, the wheel winding its maddening way along my tender, ticklish soles. Even more than those inanimate objects that my man loves to animate, though, it's him who makes me shiver. Bennett knows even better than I that he and he alone can make me stay stock–still, can make me tremble in fear and arousal so closely combined I have no idea where one starts and the other stops.

My entire body strains toward these kinky accoutrements, and toward him, the pull so deep I can barely remember a time before I was at his mercy, even though I know there exists such a time. Now it's just me and him and however he wants to use me. Sometimes he only wants my mouth, sometimes my ass, sometimes my pussy, sometimes my mind. Sometimes I put on shows for him, sometimes I tell him stories, sometimes I bend over.

Today I know it's not about what I want or can do for him at all; he wants to hurt me, and therefore he will, and I will like it, because that's how I respond to him. My nipples can already feel the press of the clamps, the deep heat that seems to burn its way through me, and stays there. Bennett's smile is a little mysterious, small, playful, which usually means his mind is concocting grand plans to torture me. If he could read my desire for pain, for service, for full immersion in being completely his from day one, then now, well past day one thousand and one, it's like he knows me better than I know myself.

He's not the kind of person you can ever tell what you want straight on. Or you can, but it doesn't do you any good, not as a sub. Or more accurately, it doesn't do me any good. Bennett gets a perverse pleasure out of denying me what I crave, out of only giving in when he knows I'm so mad with desire I almost no longer want it. Then he unleashes every ounce of sadistic determination on me, but not a moment sooner.

He's not interested in the "You like to be spanked, therefore I'll spank you" kind of equation. Too straightforward, too boring. He's told me as much. "If you just want some man to play Dom, or play Daddy, go find someone else," he told me on our first date. I hadn't intended to tell him all about my kinkiest fantasies; the ones I'd never told anyone, even the men I let tie me up and have their way with me. I hadn't ever truly gone there, hadn't even realized where "there" was until, without even a drop of wine, Bennett coaxed the truth out of me. The very naughty truth that made my cheeks burn, as I whispered it across the flickering candles and elegant tablecloth and forgotten meal.

It's not just because he's a genius, literally, and his mind moves too fast for that to be at all interesting to him. And it's not the wealth of lovers he's had before me on whom he's honed his Dominant skills, either. It's that he wants each time to be better than the last. He wants it to matter. He wants me to feel it not just on the tender surface of my skin but inside, deep down, all the way, where it counts. When he takes out his knife and traces it along the swell of my breast, he wants me to wonder, even for a split second, if he'll be careless—or, worse, careful—and break the skin. He wants me to wonder, when he tells me he is bringing guests while I'm all trussed up, if he really is, and how many. He wants me to be uncertain whether he'd actually try to get his gigantic fingers inside my tight but eager ass without lube.

Maybe it's because I'm a sucker that I fall for it every time. Maybe I just want to. But when I see and hear him taking out the duct tape, I squirm in anticipation. I know I will miss the chance to mouth off, or to simply tell him basic things like, "Yes!" or "Fuck," or "Please," or "More." We are both attuned to the verbal nuances of power play, so it's rare that he takes away my power of speech. He does like to see me drool, but gags aren't his style. He's more the type to shove four fingers in my mouth and wait until the saliva starts to spill down my throat, or hand me a particularly large cucumber and insist I take it as far as I can.

I'd be lying if I said I didn't know that a part of him, and, yes, a part of me, is already thinking about how the tape will feel coming off, how it will rip at the tender skin of my upper lip, my chin, my cheeks. Will it leave red marks? Will my lips burn? I whimper as the future pain whispers to me, and he looks down at me with what would typically be called contempt, except I know it as love. That's his way, and when he pinches my lips closed with his fingers, I instinctively spread my legs. Trust me, we have plenty of truly tender, TLC moments, but not when we're about to indulge our deepest desires. I'd say "do a scene," but there is nothing of performance art about this.

"You want the tape, don't you, Sophie?" he asks, even though it's not really a question. He peels the shiny silver tape so close to me I hear its separation from the roll loudly. When I nod, he frowns at me.

"Yes, Bennett, I do, I want the tape. You know I want the tape." Except it's not about knowing, it's about acknowledging these truths, saying them out loud, admitting them.

In 12–step programs, they say that admitting it is the first step, but in kink, at least my kink, admitting it is not about disowning it, but the very opposite: owning every ounce of what makes me so perverse as to want that tape on my most tender parts. It's a good thing I'm so clear on my own perversions, because that's the very next question Bennett asks me. "Where do you want the tape?" Oh, but is that ever a trick question. Do I want it on my nipples—and will I want it when it comes off my nipples? Do I want it binding my ankles together? Do I want it wrapping my wrists together so that I can see myself like a glinting Christmas present, all wrapped up and waiting for its proud owner to tear apart?

The answer I give goes against what anyone who doesn't know me in this context would think I would say, because when the words, "Over my mouth," leave my lips, I'm surrendering a part of me we both like me to use: my voice. I'm a loud girl, a screamer, a crier, a beggar. I like to whimper and ask for things and simply say Bennett's name when everything gets to be almost too much. His name is something I can hold against my tongue like a butterscotch hard candy, keeping it clutched there tightly, its two syllables nowhere near those of my safeword. That stays buried at the back of my throat, somewhere near where his cock hits me when he puts it there, buried in a place I know I can access, but like to forget about. I love the idea that I don't really have that word at the ready, that all I have is him choosing for me. So when I tell him where I want the tape, I am, in effect, giving him that, taking that word away. We always have a fallback plan, but we both know it's not quite the same. We know the power of words; the ones we say, over and over, and the ones we never say. He tells me sometimes that only a chatterbox like me could appreciate the art of silence, the inherent power play in waiting for another to speak.

I shut my mouth and try to shut down my mind a little, too, as I stare back at him, waiting to see what he will do to me. I like that he asks for my input, that he'd have put the tape anywhere I asked, but also that with him, I never give false answers. His questions have a way of prying me open, of probing parts of me I barely know exist until I'm forced to answer, often surprising even me with my response. The tape is surprisingly gentle as it glides over my clamped lips, so gentle that I don't quite realize how strong it is until I try to separate them. I breathe deeply through my nose and watch him, my other senses on high alert. He puts the tape down, and I know he is done with it, but not done with me—far from it.

Next are the clamps. I watch as he pulls and twists one nipple; for a mere moment I am a voyeur, watching my own body, until the rush of heated pain is impossible to ignore. He knows when it hits me, he always does, and that's when I see a little grin break across his face. He knows he's got me, not because my mouth is taped shut or because my wrists are dutifully arched above my head, not officially bound yet but trapped there by his silent command, or because my legs are spread, but because I liked what he just did—a lot. I liked the pain that washed over me, and the heat that dives into my nipple when he fastens the clamp, and I like it all the more when he repeats himself at my other nipple. "You're born to do this, Soph," he says softly as I hum against the tape. He lifts the pink feather and dances it along my neck, teases it against the clamps, runs it right against my underarm. I pull my arm down and trap it between my arm and my side, but he simply stares at me, hard, and I raise my arm again.

"Should I tie your wrists together?" he asks the air. Or someone, but certainly not me. This question is rhetorical; I've surrendered my autonomy to him with the words over my mouth. I wouldn't have answered even if I could; I'm insolent, but not that insolent. I know he's trying to decide if he wants me to be able to grab for him, or if he wants full control. Will I ruin some aspect of his plans if he leaves my arms free? Is it too much to bind my feet and my wrists? He's left the decision up to me, which is its own form of sadism.

I offer up an answer even though I'm not sure if it's expected. I nod, because I'm never one to turn down the chance to squirm, to struggle, to feel like I can't get away—even though I'm not really sure if this is the right answer. I know it will leave me open to being tickled, yet for a moment, I want that specialized form of torment.

Instead of the tape, I see him grab the specially made purple padded cuffs he's an expert in cinching around my wrists. He knows just how tight to make them, and he knows I like to watch. There's a reason we don't own a blindfold; he's shown me exactly how sadistic being made to watch can be. "Somehow, I don't trust you to keep those pretty legs spread, and I'm going to need them wide open," he says, like he's talking to an assistant.

I would smile, but I can't. Instead I thrust my feet farther apart, and feel the wetness pooling between my legs when the matching cuffs are brought out and attached to our bed, the one we had custom made, when Bennett told the guy we found in the phone book exactly why we needed an extremely sturdy four–poster. So now I'm all his, spread wide, my body an upside– down Y, legs open, arms above me. My eyes bulge as he takes the Wartenberg wheel and rolls it up from the back of my calf along my inner thigh. He wouldn't, I think, as it edges closer and closer to my pussy, but you never know. He bypasses my pussy to roll it over my belly, then between my breasts. He frowns, seems to assess something, then flicks the end of each clamp so the bells chime.

I can feel the fire heating him up, the urgent need to go farther, and soon I see something flicker across his mind. That's one thing about being tied up over and over again—you learn to read your partner as well as he can read you. A good sub is a wise observer, and while I can't tell what Bennett's plans are for me, I know when the rush of power hits his veins. "Stay there for me, bella," he says, and walks out. I arch my feet and suddenly have a premonition: he's going to do something to them. He knows my feet are sacred, sensitive, off limits...except when he pushes my limits.

So when he comes back with the cane, tears immediately swell into my eyes. I didn't agree to the cane, though I guess, in a way, I did, by agreeing to let him tie me up. I know there's a way I could get out of this, could thrash and buck and flail and let him know I don't want it. I don't, in fact, want it, but I want to have done it. I want to let him use my feet so that maybe after he'll take the tape off and kiss me, use my mouth to invade and conquer.

He rests the cane across my bare belly first and makes my feet dance with the tickle of the feather. The dull heat where the clamps are bearing down on my nipples is nothing compared to what I know is coming next. My feet look good, at least; I just got a special pedicure the other day, one where my feet were treated to an ice–cream procedure, with a strawberry–scented bath followed by a chocolate scrub, caramel mask and vanilla lotion. I walked in the door afterward and, in one of his few submissive–seeming acts, Bennett had kissed my feet, inhaling their scent. Now my smooth, sleek skin and bright–red toes taunt me as I know the tender bottoms are about to take a beating. I've taken his beatings in so many places: my ass, my breasts, my pussy. I've taken floggings on my back and hot wax along my belly.

But my feet are different, sensitive in an entirely different way. I can't prepare for the pain, and if I dare to arch my feet within their bonds, Bennett will wait me out. I go slack and let him strike. He taps lightly at first against the ball of one foot, then the other, and then strikes up a rhythm, going so quickly that it goes from almost gentle to a piercing sting. My screams are muffled by the tape, but my tears are not. It all lasts only maybe two minutes, but it feels longer.

My feet feel the burn after he's put down the cane. He unfastens each leg but I keep them spread wide, resting against the bed. He moves up and gives my pussy a few slaps for good measure. My wetness rushes toward his hand and he slaps me harder. "I should use the cane right here," he says softly, something I know he doesn't mean. He does use one hand to spread my pussy lips open, then delivers three stern blows that leave my lips stinging, too, in the best way. Bennett then moves up my body to my breasts, easing one clamp off, then the other, the rush of blood back to my nipples focusing all my senses right there into those two points.

He undoes my arms next, kissing the inside of each wrist. Then he stares at me, and all I can do is stare back. I should feel muzzled, but I feel full of love as I move my limbs and wait for his next move. Bennett leans down and licks along my neck, then blows in the spot he know is the most ticklish. My involuntary attempt at laughter hurts as the tape moves with me. His is biting my neck, giving me a hickey like I'm fifteen rather than thirty–five.

He gives me a final question: "How should I remove the tape? Slap the bed once for slow, twice for fast." I'm not sure I'm up for sealing my kinky fate yet again, but I slap the bed, just once, not quite ready to let our moment end. He stares deep into my eyes with his blueberry–colored ones and slowly peels the tape off, slowly enough that I can feel the minuscule hairs on my face unsure whether to stay with me or go with the tape, can feel the air rushing to meet me, can feel the pain as it's delivered slowly but surely.

I feel like I've been through so much, feel the aches and stings and aftereffects on various points from foot to mouth, with detours along the way. But I don't mind, not at all. I don't reach for his cock, even though I can tell it's hard, and he lets my pussy recover for a few minutes. Instead, I revel in the sore spots and wrap my arms around him, pulling him close. He kisses the tears from my eyes and lets me simply breathe against him, recovering, until he decides to overtake me once again. I'll be ready. I always am.
---
What do you think about this review?
Comments
No comments posted.

Registered users may leave comments.
Log in or register now!