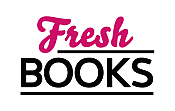 Great new reads in September
"Never Give Up on Your Dreams"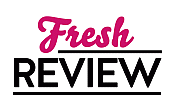 Reviewed by Susan Dyer
Posted April 14, 2013

THE BOOK LOVER by Maryann McFadden is so beautifully written. Being a book lover myself, I was instantly drawn to the book just because of the title. THE BOOK LOVER is the story of two women who come together in life just by chance. Lucy is a frustrated writer who is trying to get her novel published. Ruth is the owner of a book store called The Book Lover. Ruth has agreed to allow Lucy to do a book signing in her store, but Lucy gets the dates wrong and shows up a week early. Embarrassed beyond anything, Ruth asks Lucy to stay with her at her house and the women begin a friendship that neither of them was expecting. They both have suffered bad marriages and together, they teach each other that it is okay to forgive and move on, but not without a few secrets unfolding as they heal one another.
Lucy hasn't really had her head on straight since her husband was arrested. Turns out, she doesn't really know her husband at all. She can't believe the things he is being charged with. He goes to jail as Lucy feels her life being torn apart. It is during this time that she hears from Ruth and agrees to the book signing. After being rejected by publisher after publisher, Lucy decides to self publish the book herself. She starts to drive up the East Coast stopping in at various book stores introducing herself and her book. This is how she meets Ruth.
She also meets Colin, Ruth's son who was injured in the war. He is a paraplegic who lives at the lake, away from town, and the ever watchful eyes of his sister and mother. Lucy agrees to Ruth's offer of staying at her lake house for a bit while she gets her head clear. The house is right next door to Colin's. Ruth is happy that Lucy will be close by to keep an eye on Colin, but this is something she just might regret. Slowly but surely, Lucy and Colin become friends. Now here is where things get interesting.
I could not put THE BOOK LOVER down once I started reading. I was instantly drawn in to all the characters and their lives. After a few chapters, they felt like old friends to me. I wish we had a small local book store here that I could go to with an owner like Ruth who would know exactly what kind of book to recommend to her customers. I don't want to give any of the story away, but take a chance on THE BOOK LOVER. You won't be sorry.
SUMMARY
Ruth Hardaway has had one passion all her life: books. For thirty years she's devoted her life to her book store, trying to bury her painful past. But now the store is in jeopardy, and the past is catching up with her. Lucinda Barrett lost everything in a life-shattering betrayal. Desperate, she goes after one last dream - to be an author. Alone and broke, she embarks on a journey, eventually landing on Ruth's doorstep. Ruth takes Lucy under her wing, championing her book and even offering her refuge at a nearby lake cabin. In return, she wants Lucy to keep an eye on her son, Colin, who's recovering from a war injury. As the two women grow closer and begin to face the past, neither has any idea that their toughest decisions lie ahead - or that their friendship is about to fall apart because of a little white lie.
---
What do you think about this review?
Comments
No comments posted.

Registered users may leave comments.
Log in or register now!