"What really did happen to Constantine XI?"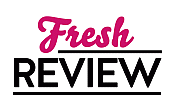 Reviewed by Leanne Davis
Posted April 3, 2013

The son of a Turkish mother and an American father, the main character in THE SULTAN OF BYZANTIUM was brought up with money but little love. He is able to afford time overseas and time to explore various careers. He eventually settles on a career teaching at an Istanbul university.
He is contacted by three men who offer him unlimited wealth and the promise of learning the truth about the death of Constantine XI. Constantine was fighting the Ottoman Empire to retain control of the city once known as Constantinople. He was supposedly killed but his body was never found.
The professor is told he is the last in line to the inheritance of Constantine. He will be set a series of tasks that he must accomplish before he the inheritance. He must carryout the final wishes of Constantine.
The premise of the book is fascinating as we learn the history of the invasion of the Ottomans into what is now modern day Turkey. The story meanders from the childhood of the man to his adult life and one who will one day become heir to a great fortune.
While it was interesting in parts, I found myself feeling sorry for him and somewhat despising his self indulgent lifestyle. One can both admire and be saddened by a man with so much potential who wastes it. If you are looking for a top notch thriller, THE SULTAN OF BYZANTIUM will not meet your needs. If you are interested in Middle Eastern history, you will be amazed at the amount you can pick up.
Parts of the book made me want to travel to Instanbul and see the neighborhoods the author describes in loving detail. Some of that detail diverted attention from the main story and left me feeling unfulfilled.
SUMMARY
Fighting the Ottoman invaders in Constantinople, Emperor Constantine XI was killed—his body never found.
Legend has it that he escaped in a Genoese ship, cheating certain death at the hands of the Turks and earning himself the title of Immortal Emperor.
Five centuries after his disappearance, three mysterious men contact a young professor living in Istanbul. Members of a secret sect, they have guarded the Immortal Emperor's will for generations. They tell him that he is the next emperor in line and that in order to take possession of his fortune he must carry out his ancestor's last wishes.
What follows is his journey to the heart of a mystery of epic historical significance.
---
What do you think about this review?
Comments
No comments posted.

Registered users may leave comments.
Log in or register now!