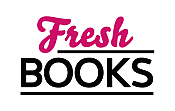 Summer Reads are HOT in July!
"Funny, charming, and snarky with just the right twists and turns to keep you guessing."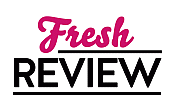 Reviewed by Maria Munoz
Posted March 31, 2013

Cat DeLuca, Private Investigator, specializes in catching cheating spouses in the act. She runs her Pants on Fire Detective Agency with the help of her partner Inga, a beagle that would rather be eating sausages, and her trigger-happy assistant Cleo Jones who won't be happy until she's a partner and/or gets to shoot somebody. Cat also gets assists as needed from her boyfriend, FBI agent Chance Savino, various members of the Chicago PD she calls family, and the mysterious chess-playing Tino and Max.
Cat is sitting in a pub sneaking photos of a cheating husband when Santa races out of the back chased by gangsters with guns. Turns out Santa is Billy Bonham, high school class-clown and Cat's first love. She hasn't seen him since he joined the army and left town. Now he's back living with his mom, avoiding his soon to be ex-wife, and planning to be the next Phillip Marlowe. He has a trench coat and internet training, all he needs to become Cat's partner...even if she doesn't really want a partner and if she did it would be someone with, I don't know, an actually PI license. Cat isn't taking him too seriously until he's found murdered. Clearly, Billy was investigating something that got him in trouble. Cat's determined to close out his cases and make sure Billy's killer is found.
SOME LIKE IT HOT is funny, charming, and snarky with just the right twists and turns to keep you guessing. I absolutely love Cat DeLuca. She can take care of herself but isn't afraid to call in reinforcements when she needs them. She sees the humor and irony in every situation which probably appeals to me because my view of the world can be a little skewed. K.J. Larsen (a trio of sisters who co-write the series) references Phillip Marlowe and the old-school private detectives and I can see a bit of influence of the genre in the rhythm of the dialogue, Cat's interpretation of events, and the ambiguity that surrounds many of the characters who are neither all good or all bad.
The Cat DeLuca Mystery series is a must read for fans of mystery or detective stories with a touch of humor. SOME LIKE IT HOT can be read as a standalone story but you will appreciate the characters more if you have read the first 2 books in the series.
SUMMARY
When an old friend buys a trenchcoat and opens his own detective agency, PI Cat DeLuca sees a train wreck. Everything Billy Bonham knows about being a private dick he learned from Humphrey Bogart. And that's just enough to make him dangerous.
The bungling detective is in way over his head on a case involving murder and a stolen pair of Marilyn Monroe's dazzling diamond earrings. His outrageous client, Cristina McTigue, is pursued by men who want her dead. Five minutes after meeting the woman, Cat would cheerfully kill her too.
When Billy is gunned down on the street, it's up to Cat to save his crazy client and nail a murderer. She soon finds herself dodging bullets, knee-deep in trouble, and chasing diamonds. Before it's over, she'll be helped by her sexy FBI boyfriend, a hunky ex-spy, her outrageous Italian family of Chicago cops, and her interfering Mama.
---
What do you think about this review?
Comments
No comments posted.

Registered users may leave comments.
Log in or register now!