"Thank God For Your Memories"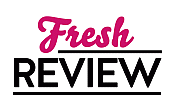 Reviewed by Susan Dyer
Posted March 30, 2013

Literature and Fiction Literary
FOR LOVE OF ELI by Loree Lough is the fourth book in the Quilt of Love series, but it can be read as a stand alone. �This one is about the Memory Quilt which is being �made to help Eli remember his parents who have passed away. �Eli is being raised by his Aunt Taylor and he spends every other weekend with his Uncle Reese. �All of their lives are intertwined with so much grief. �Taylor lost her parents when a tornado came through and leveled the church they were in. She lost her husband early in their marriage as well. �Eli lost his Dad in Afghanistan and his Mom and �her battle with depression and grief �to drugs and alcohol. �His Mom, Margo, was Reece's sister and at first, Reece was very upset that she left Eli to Taylor to raise and not him, her own flesh and blood. �But over time, he learns the real reason why she did that. He completely understands.
Reece is a pediatrician and is having a hard time dealing with the fact that he didn't see his sister's depression until it was too late. �He still blames Taylor's brother, Eliot, who was Eli's Dad, for his sister's death. �Why couldn't he love his family enough to not sign up for another tour of duty? � Why couldn't he have just stayed home and been a Dad to Eli and a husband to Margo? � He has always been attracted to Taylor but stayed away because of anger at her brother. �The only way for Reece to move forward is to learn to forgive and let go of the past. �Taylor can't move forward until she lets go of her guilt and together, maybe they can see the true feelings that they have for each other. �
FOR LOVE OF ELI is a beautifully written book and I love how Loree weaves all of the characters's stories together. �It is a quick read full of lots of raw emotion, love, and lessons. �Loree makes the characters very real for you and it almost feels as if you know them on a personal level. � An awesome read that I will recommend to my friends.�
SUMMARY
When unspeakable tragedy leaves young Eli an orphan, two families are devastated. But Taylor, Eli's aunt and legal guardian, vows to help him remember his parents by creating a Memory Quilt. As she begins piecing together the moments of his parents' lives, the story of the young family emerges and Taylor and Eli begin to heal. But Eli's uncle Reece is slow to let go of the past and still blames Taylor's brother for his sister's death. So, although he has long been attracted to Taylor, Reece keeps a safe distance away. Can their shared love for Eli pave the way to forgiveness or will Taylor and Reece be separated by pain?
Excerpt
Crouching, Taylor held Eli's face in her hands. "Have a great time," she said, kissing his forehead, "and I'll see you on Sunday."
She didn't remind Eli to brush his teeth and take his vitamins. Didn't tell him to get to bed on time or zip his jacket if he went outside, the way his buddies claimed their exes did. Taylor's behavior wasn't anything new; Connor had witnessed this cheery demeanor every other Friday. Her relaxed behavior and positive words told Eli that not only was he in good hands with his uncle, but that she would be fine while he was gone. It told Reece something, too: If his buddies' had exes like Taylor, they probably wouldn't be exes.
He realized that Eli had been watching him and Taylor. Left brow up and right eye narrowed, the better word was scrutinize. Oh to know what was going on in that remarkable little brain, Reece thought, grinning. He didn't have to wonder long, because Eli chose that moment to slap a palm over his eyes. "Oh good grief. If you're gonna kiss her, just get it over with, will ya please?"
Taylor's gasp echoed in the big foyer. She looked sweeter and prettier than usual—if that was possible—blushing like a schoolgirl as one hand shaded her eyes. Reece felt obliged to get her off the hook. Putting put both hands on Eli's shoulders, he turned him toward the front door. "Grab your backpack, little nut, and let's get a–move on." But even as he said it, Reece knew that his words got him off the hook, too, because for a weird minute there, the kid's suggestion sounded mighty tempting.
Without skipping a beat, Eli asked permission to bring his ninja soldiers. "I know right where they are," he said, looking up at Reece. "It won't take me long to get them. And they're little, so they'll fit in my bag, no problem."
Reece looked to Taylor for guidance on that one, because she'd bought the toy soldiers.
"Of course you can bring them, if—"
Eli was halfway up the stairs before she finished with "—if it's all right with your uncle." Then she laughed, making Reece wonder why he'd never noticed before how much music there was in every sound that passed her lovely lips.
"I hope he doesn't bring them all," she said, "because he has dozens of those crazy things."
Reece pictured the overflowing toy box in his family room, and the one just like it up in Eli's room. "And dinosaurs."
She nodded. "And Hot Wheels."
"Right. They're everywhere." He chuckled. "Like crayons."
"Oh, no kidding! I mean, seriously, does Crayola intend to replicate every color in the entire world?"
"Sure seems that way, doesn't it. And if they do, no doubt Eli will want every shade."
Smalltalk. Usually, he did his best to avoid it. Today? Reece didn't know what to make of the fact that he was actually enjoying it.
Two ninjas tumbled down the stairs, and right behind them, a fat red crayon that stopped rolling when it bumped into the baseboard, right where the sewing basket had sat, earlier. He remembered thinking that it looked a lot like the one his grandmother used to keep in her spare bedroom, right down to the little wooden balls that served as feet.
"Looks like our boy is conducting a search and rescue mission up there," Taylor said, rescuing the toys.
Our boy. It surprised him a little, but Reece liked the sound of that. "You'd think there was a herd of elephants up there instead of one small boy," he said with a glance at the ceiling.
"Makes you wonder about the guy who coined the phrase 'pitter–patter of little feet'?"
He laughed. "Yeah. If he'd ever met a real live kid, he'd know it's more like drumbeats."
"Or the thunder of horses' hooves."
They were laughing when Eli raced down the stairs and stood between them, clutching half a dozen ninjas and a handful of crayons to his chest. "What's so funny?" he asked, looking from Reece to Taylor and back again.
"Well, first of all," Taylor began, touching a fingertip to Eli's nose, "how many times have I asked you not to run in the house?"
Shoulders slumped, he exhaled a heavy sigh, then droned "About a hundred thousand million."
Squatting, Reece said "A hundred thousand million, eh? That's a lot of times." Winking, he gently chucked the boy's chin. "So how 'bout if we quit running indoors, then, 'cause it'd be a shame for that number to reach a hundred thousand million and one."
Grinning, Eli said "Okay" and stuffed the toys into his backpack. When he finished, he slung the bag over one shoulder. "So where's your sewing kit?"
"Upstairs, where it belongs," she said, blushing and looking a bit like a kid, caught with her hand in the proverbial cookie jar.
"You gonna hem my new jeans while I'm gone?"
"Maybe."
A longsuffering groan escaped Eli's lungs. "Ugh," he said to Reece, "she's doing it again...."
One hand on the screen door, he said "Doing what?"
"That 'I know something you don't know' thing that girls always, always do." Then he faced Taylor. "Okay. So let me have it: What's 'second of all?'"
Taylor hugged him again, longer and tighter this time. "Well, I'm sure your uncle has a mountain of toys for you over at his place. Those crayons will probably only get broken in that overstuffed bag of yours. Or lost on the floor of his car, where they'll melt in the hot sun and mess up his mats."
"Good point." He found all but one and dropped them into the cup Taylor made of her upturned palms. "See you Sunday," he said, popping a kiss to her cheek. "Don't poke yourself with a needle or anything, 'k?"
She followed them onto the porch, and promised to be careful.
And something told Reece that he'd see her lop–sided grin and that goofy crayon–fisted goodbye wave in his dreams.
---
What do you think about this review?
Comments
No comments posted.

Registered users may leave comments.
Log in or register now!