"A delightfully amusing romantic novel."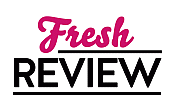 Reviewed by Jessica Dunn
Posted March 30, 2013

Elaine Hawthorn had just buried her parents and her three uncles are explaining how they have agreed to a mating for her. Distraught, Elaine begs her privateer uncles to take her on their next voyage to Scotland. Miserable from mourning the loss of her parents and her sea sickness, things go from bad to worse when Elaine's uncles are taken prisoner once they arrive on land. During her escape from her would be captors, Elaine crashes into a tall sexy highland werewolf who offers to help her. Unsure of this mysterious wolf, Elaine does what she knows best and runs for it.
Cearnach MacNeill is stunned to have run into the most bewitching she wolf he has ever encountered. Cearnach is immediately drawn to this inexplicable woman. He realizes she is on the run and in dire need of his help. Cearnach, known for rescuing damsels in distress, does what he knows best and offers his and his brothers protection to the apparently helpless she wolf. Unfortunately for Cearnach this she wolf doesn't think she is so helpless and she evades his clutches.
Centuries have passed and Elaine has returned to Scotland to uncover her family's hidden treasure. Elaine has her future all mapped out and things are going as planned, that is until her car and life are thrown off course by a speeding van driven by none other than Cearnach.
A HIGHLAND WEREWOLF WEDDING is a delightfully amusing romantic novel. Terry Spear's 11th novel in the werewolf series is just as thrilling as her first. Spear continues to combine captivating characters, gripping mysteries, and all-consuming love stories. When Elaine and Cearnach literally run into each other for the second time in their lives, neither one will be able to just walk away unscathed. Elaine may have come to Scotland to resolve some unsettled business but she has found herself a Scottish werewolf who may steal her heart. Cearnach has been searching for the treasures stolen from his family centuries ago but when he meets Elaine he may have found the rarest treasure, her love.
SUMMARY
Elaine Hawthorn is a gray American werewolf, currently out of work, and on a mission to share in a family treasure. When she arrives in Scotland, she nearly has a head-on collision with one hot, kilt-garbed Highlander, and runs him off the road.
Werewolf laird Cearnach MacNeill isn't happy Elaine ruined his car, but he quickly becomes her protector after a misunderstanding lands her right in the middle of two feuding clans. Now he's out to ensure that this sexy female wolf gets her fair share of her clan's treasure. He knows he should leave well enough alone, but it's too late to leave his heart out of it.
---
What do you think about this review?
Comments
No comments posted.

Registered users may leave comments.
Log in or register now!