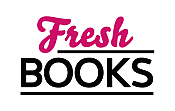 Great new reads in September
"Kozak's Experience Brings a Glitzy, Glittery Reality To the Second in The Paranormal Series"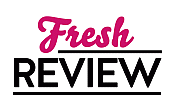 Reviewed by Diana Troldahl
Posted March 19, 2013

Sailor Gryffald and her cousins have been thrust into unexpected responsibility. Their fathers have been called to serve on the International Council of Others, leaving their Keeper districts in the Los Angeles area to be governed by their daughters.
Sailor may have inherited the position of Elven Keeper but earning the respect of her peers is another matter entirely. She knows she is young for her position, but she also realizes she has not been giving her role as Keeper the prominence it deserves. She has been more focused on making a career as an actress than in fulfilling her duties to the Elven in her district. That all must stop now that four beautiful Elven actresses have been killed with the aid of the Scarlet Pathogen, a pathogen she has been infected with as well. It is time to buckle down and show the other Keepers she has what it takes to do the job, even while she suffers the effects of the disease. She may be new and unaware of the web of Keeper alliances already in place, but her work in the industry has given her insight into the victims held by no one else. Dealing with layers of Elven society she never knew existed proves an unexpected challenge, but with a man like Declan Wainright at her side, she has a glimpse into the inner circles of those who hold the power. Sailor hopes he never learns about the crush she's had on him since she was a teen. Can you say 'awkward'? She may find Wainright overwhelmingly attractive but she refuses to join the queue of women lined up clamoring for his attention, especially when another victim could be found at any moment. Besides, with the head of her own Council refusing to take action, she needs to take help where she can find it.
Declan Wainright; Shifter Keeper and owner of the Snake Pit, is a well-known fixture of the late-night club scene. The Shifters he is responsible for are under suspicion for the recent spate of deaths, and his experience has him fearing a clash between the Other residents of the L. A. Area. A conflict pitting Elven against Shifter against Vampire might destroy the secrecy the Keepers have worked years to establish. Beyond that basic responsibility, with a former lover among the dead, he has vowed to bring the killer to justice, no matter where or with whom that path may lead. His main partner in the search for the murderer is raw and practically untrained. Sailor Gryffald intentions are pure but her thoughtless actions and scattered energy cause more disruption than assistance to the main goal of finding the killer. It is even more annoying that she is the most disturbingly attractive female he has ever encountered, and one of the hundreds of callow would-be actresses in the L.A. area to boot. Still, she is one of the few on the Elven Keeper Council taking action even against the wishes of the Council head. Bottom line, since she has been infected already, without him beside her she could very well end up the next dead body.
KEEPER OF THE MOON is the second in The Keepers: L.A. series. As an actress herself (among other roles including back-up singer and, of course, author) Harley Jane Kozak brings a glitzy, gritty reality to her description of Sailor's life. She is perhaps best known among mystery lovers as the author of the Wollie Shelley (Dating Dead Men) series. Her mystery chops have helped her weave the suspenseful threads of this paranormal romance seamlessly within the world established by book one, Keeper of the Night, written by Heather Graham. This is Kozak's first romance, but I hope not her last. She's a darn good writer, no matter what genre she chooses. Book three in the series, Keeper of the Shadows by Alexandra Sokolof is due out in May, 2013.
SUMMARY
Lust. Elven Keeper Sailor Gryffald's body quivers with it, but is it a symptom of the deadly Scarlet Pathogen coursing through her bloodstream or the proximity of shifter Keeper Declan Wainwright? Sailor and Declan have had an uneasy relationship ever since they met, and now things are about to get a lot more complicated. A killer is stalking Los Angeles, intentionally infecting Elven with the deadly virus, and now Sailor and Declan must work to keep the supernatural peace while bringing the murderer to justice. But, in doing so, these powerful denizens of the Otherworld find themselves straddling a fine line between lust…and love
---
What do you think about this review?
Comments
No comments posted.

Registered users may leave comments.
Log in or register now!