"A heartwarming and inspiring story of overcoming fears and treacherous dangers with a quilt of love!"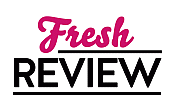 Reviewed by Audrey Lawrence
Posted March 17, 2013

As a Quaker, Flora Saferight knew she should not be bitter or to dwell on the sins of the past, but oh, how she had hated the taunts and teasing that Bruce Millikan had hurled at her as they grew up together in their small community of Greensboro, North Carolina. Despite his handsome good looks, Flora just wanted to stay out of his path. It was bad enough that he had called her names emphasizing her worse features, but others had also taken up using the horrible nickname. Now, older, she still cannot shake off the shame of that teasing, even as she is becoming well known for her newly acquired skills as a midwife.
Now, Bruce is back after a dangerous mission. Why is he so mean to her when he is kind and generous in his praise to other young women, especially those who eagerly seek his attention? If only he could leave her alone! At least, she would be soon off to visit their family in Charlottesville with her younger sister, Irene, who is so excited that they would be travelling by train.
Then, in a flash, everything changes! Pastor John asks to speak to them privately! He wants their help to attend to the needs of a slave couple who are trying to escape to freedom. To complicate things on this very dangerous mission, the wife is pregnant and getting close to her delivery time. Would they help? Flora's mind is reeling!! Has she really been asked to work with Bruce? Would he continue to taunt her as he had always done? He said he has changed, but could she trust him?
PATH OF FREEDOM is set in North Carolina in the tense and unsettled pre-Civil War time of 1858 when the Underground Railway (as it was known) was valiantly working to bring slaves to freedom by various means. While on the whole, Quakers were usually in favour of this. Yet, not all shared the same belief and the author very quickly and effectively brings out the undercurrents and dangers of the times.
Jennifer Hudson Taylor is a well-known and highly regarded writer of inspirational Christian historical novels and PATH OF FREEDOM will certainly add to this acclaim. While a very intriguing read on its own, PATH OF FREEDOM is the latest addition to Taylor's Quilts of Love Series" where every story features a quit and the story unfolds around it, so fans will be glad to have the opportunity to read others in the series. Written in a simple, but not simplistic style, PATH OF FREEDOM is a great book for both youths and adults and you can share in the journey in this fascinating time in American history and learn how the quit lovingly made by Flora's mother will help overcome the most treacherous of obstacles. Enjoy!
SUMMARY
When Quakers Flora Saferight and Bruce Millikan embark on the Underground Railroad, they agree to put their differences aside to save the lives of a pregnant slave couple. With only her motherís quilt as a secret guide, the foursome follows the stitches through unknown treachery.
As they embark on their perilous journey, they hope and pray that their path is one of promise where love sustains them, courage builds faith, and forgiveness leads to freedom.
---
What do you think about this review?
Comments
No comments posted.

Registered users may leave comments.
Log in or register now!