"This Southern mystery is sewn up in quilting and murder!"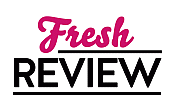 Reviewed by Sharon Galligar Chance
Posted February 23, 2013

Mystery Hobbies | Mystery Cozy
Author Elizabeth Craig takes her readers deep into the heart of the South with her debut novel QUILT OR INNOCENCE, the first book in her latest cozy mystery series, Southern Quilting Mysteries.
When she retired from her job as museum curator Beatrice Coleman had plans for a quieter life. She moves from big- city Atlanta to the quiet little town of Dappled Hills, North Carolina. She hopes her days will be filled with plenty of time spent lying in her hammock, reading a book and sipping from a mint julep, plus she'll be living closer to her daughter, Piper. It sounds lovely.
But on her first day in town Beatrice discovers that Dappled Hills is anything but quiet. As she is still unpacking boxes, her solitude is interrupted by a visit from her lively next-door neighbor Meadow Downey who drags her to the monthly meeting of the Village Quilters guild and immediately drawn into the fold and put to work. The problem is, Beatrice has no idea how to do quilting and no great desire to learn! But she is strangely drawn to the quirky and lively ladies of the Guild and soon finds she is intrigued by the friendship and fellowship she finds there.
But when Judith, a prominent but not particularly well- liked member of the quilting guild turns up dead, Beatrice begins to wonder just what kind of town she has moved to! There's no shortage of suspects, including Meadow and every other member of the quilting guild. In an effort to help out her new friends, Beatrice uses her skills in research to do some undercover work to pin down who would be offing a quilting aficionado.
Elizabeth Craig does a wonderful job creating a world of Southern charm in QUILT OR INNOCENCE, a tale that is filled with quilting coziness and murderous intrigue. Craig's characters are a little off-beat and full of personalities, like any good Southerners should be, and it's a true delight in discovering their individual quirks. The small town setting is perfect for the closeness of the friends, and the addition of quilting and cooking makes this a series that is sure to become an immediate fan favorite. I, for one, look forward to many more exciting stories to come from Elizabeth Craig and her quilting ladies of North Carolina.
SUMMARY
Retired folk art curator Beatrice Coleman knows everything there is to know about quilts, except how to make them. But with her recent move to Dapple Hills, North Carolina, she's learning all sorts of new things—including how to solve a murder…

As the newest member of the Village Quilters Guild, Beatrice has a lot of gossip to catch up on—especially with the Patchwork Cottage quilt shop about to close. It seems that Judith, the landlord everyone loves to hate, wants to raise the rent, despite being a quilter herself…

But when Judith is found dead, the harmless gossip becomes an intricate patchwork of mischievous motives. And it's up to Beatrice's expert eye to decipher the pattern and catch the killer, before her life gets sewn up for good.

Includes quilting tips!  
---
What do you think about this review?
Comments
No comments posted.

Registered users may leave comments.
Log in or register now!