"He must listen to his heart or lose everything to the shadows"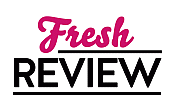 Reviewed by Annetta Sweetko
Posted February 23, 2013

In THE WOLF'S SURRENDER Mia D'Alessandro is on what she thought was a romantic weekend with her boyfriend Jeff Gaines. She certainly didn't expect an attack from a werewolf or to be rescued by other werewolves. And most importantly she didn't expect meeting anyone like Nick Jenner, not that she even knew such a thing as werewolves existed.
Jenner to his friends is the Lunari, shadow slayer and hunter, for the Blackpaw pack and he is not about to fall in love with the beautiful victim. He's been down the love trail before and just ask anyone, if they'll talk about it, it was really bad. But he can't stop himself from being protective of her, there's just something about Mia that brings out that in him. He also finds he is not happy at all when Gaines turns out to have been cast out by a neighboring pack, the Silverbacks and second in command Kenyon Chase shows interest in Mia. Because she was attacked by a Silverback and will soon become a werewolf, they feel it is their duty to take over the completing of her change.
Mia on the other hand has other ideas. Having been raised by her grandmother to hide her "tainted" blood, Mia is afraid to let Jenner or anyone know that she has magic. They soon acknowledge their feelings for each other but when he finds out about her magic and how it is linked to the enemy Shadowkin, he freaks. It takes an unexpected attack that puts Mia once again in Gaines' hands that gets Jenner's heart and mind centered. He realizes he must listen to his heart or lose Mia, himself and the world to the shadows.
THE WOLF'S SURRENDER is fast paced, full of secrets, scary moments and an amazing romance. I absolutely got a kick out of watching Jenner and Mia fight their attraction to each other and her adjustment to the world she has been forced to live in. I loved that she fought for herself and was glad she didn't get hysterical but thought things through and made the best of everything. The author [Kendra Leigh Castle] has a way with dialogue that keeps readers enthralled page after page, finishing the book and wanting more. I am hoping that a few of the secondary characters from this book find their way into a book of their own to continue the Blackpaw saga.
SUMMARY
As the leader of the Blackpaw werewolf pack, Nick Jenner had spent years protecting his people from dark outside forces. When the victim of a feral drifter turns up on Blackpaw territory, he thinks nothing of bringing her home while her attacker is hunted down and destroyed. But Jenner soon finds that nothing about his alluring new houseguest is what it seems. Mia D'Alessandro, a dark beauty with abilities she would rather forget, was mortified to find herself the victim of a man she thought she could trust. As the full moon approaches, his bite will unleash an inner wolf that can destroy her unless she bonds with a pack. But the darkness now stalking her threatens to destroy far more, including her strong, silent guardian.
---
What do you think about this review?
Comments
No comments posted.

Registered users may leave comments.
Log in or register now!