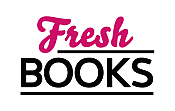 Spring flowers, great May books to enjoy!
"The latest installment of a series that keeps getting better and better!"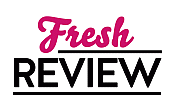 Reviewed by Sharon Galligar Chance
Posted January 23, 2013

Catherine Blackburn was only twenty when she met the tall, dark and totally devastating Jack Davenport. Only one problem - he worked for Cat's mother as a CIA operative. But the two went against the odds and married against her mother's wishes. Jack's work took him all over the world into extremely dangerous situations, and he promised Cat that when they started a family, he would curtail his travels. After years of trying to conceive and enduring fertility treatments, Cat finally became pregnant. Sadly, while Jack was away on assignment, Cat gave birth to a stillborn daughter, Lauren. The loss of their child tore them apart, making other differences between them even more difficult.
Years later, Cat's work as a activist journalist makes her the target of an unstable radical group. When her house is fire-bombed, Jack swoops in, carries her off and into his protective custody. Finding out that her mother sent him does not endear Jack or her mother to Cat as she and her mother have always had a difficult relationship. Settling Cat into his mountain home above the community of Eternity Springs makes Jack face why he drives himself to take so many risks. He can't deny to himself that he has never stopped loving Cat, and he wants her back in his life, but how to make her feel the same way?
Cat knows she's in serious trouble being in such close quarters with Jack. She's never loved anyone else, and he's even more attractive than ever. Something's got to give, and hearts must compromise and come clean before true happiness can be found.
In NIGHTINGALE WAY, the fifth installment of her Eternity Springs series, author Emily March once again brings her readers a fascinating and romantic story set in the mountains of Colorado. While focusing the main story on her primary characters, March also brings back many of the beloved residents of this small town, updating readers on their lives and the progress of the town itself. And, as always, there is the loving and gentle Celeste Blessing keeping an eye on everyone and everything. I adore this series, and find that each story gets better and better -- which makes it hard to wait for the next installment!
SUMMARY
Eternity Springs is a magical place where hearts come to heal—with a little help. As Emily March's beloved series continues, a broken marriage finds new wings to fly.

Dark, brooding Jack Davenport hides his secrets well, never telling his wife about the dangers of his job, never sharing his thoughts or worries . . . never sharing himself. After tragedy strikes, their marriage shatters. Now a threat to Catherine Blackburn's life brings her back into his—and gives them a second chance.

A reporter whose most recent investigation has ignited a national controversy and put her in harm's way, Cat thinks she can handle herself. So when Jack grabs her off the street and sweeps her to his home above Eternity Springs, she's furious.

In the warm sanctuary of the Eternity Springs community, Jack and Cat face the heartache that drove them apart. But can they find the courage to pick up the pieces of a shattered love?
---
What do you think about this review?
Comments
No comments posted.

Registered users may leave comments.
Log in or register now!