"Kitty Katt-Martini and the rest of the ACs have to save the world from invasion."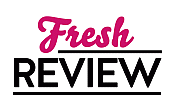 Reviewed by Leanne Davis
Posted January 18, 2013

Science Fiction | Science Fiction Romance
Kitty has not settled into diplomacy well, especially when politicians keep coming around to sound her out. Now, she has a senator she distrusts showing her pictures of herself and her best friend getting very friendly.
Luckily, Jeff has gotten over the worst of his jealousy. He knows that Kitty and Charles have not been doing whatever the pictures imply. For one thing, Kitty has taken their daughter, Jamie, down to Florida since her teething has been very hard on Jeff.
As Kitty and some of the other members of their embassy prepare to take the High Security Administrative Clearance exam, more trouble develops. When one of the agents administering the exam tries to kill her and blame it on Charles, life gets really interesting.
Kitty, Jeff, Charles, Christopher and the rest of their crew set out to find out who is behind the scurrilous rumors and attempts at assassination.
Gini Koch is an impressive writer. Her books are action- packed, tightly written, humorous thrillers. I love this series and I'm not sure how she manages to keep the pace. Each book just seems to get better. If you like sci-fi romance with a strong dose of humor, you won't be disappointed in ALIEN VS. ALIEN
SUMMARY
Jeff and Kitty Katt-Martini and the rest of the American Centaurion Diplomatic Corps are still recovering from their introduction to Washington D.C. politics, parties, and conspiracies. So when compromising pictures arrive, no one's too surprised. They're also the least of anyone's worries.
Evil androids running amok, birds of all kinds and from all places creating havoc, a Senator trapped in an ever-tightening web of intrigue, and escalating international tensions all seem tough but manageable. But the disappearance of Jeff Martini and Charles Reynolds during the International One World Festival signals more than the usual nastiness — and it looks like even ACE can't help them.
Then new trouble arrives in old packages and even with the best hackers in the world, beings from near and far, the full might of Earth's military, and the Wonder Twins on their side, Centaurion Division's outmanned and outgunned.
Now Kitty's racing against the clock to find not only Jeff and Chuckie, but to keep the peace between Middle Eastern countries, all while searching for the bases of super-soldier operations — to stop them or die trying.
---
What do you think about this review?
Comments
No comments posted.

Registered users may leave comments.
Log in or register now!