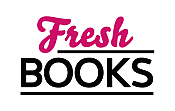 New Year, New Books to love in January
"Foxhunting and finding bodies are all in a day's work for this senior lady"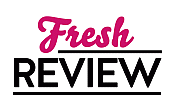 Reviewed by Clare O'Beara
Posted January 6, 2013

Jane Arnold, a lively lady in her seventies, is in Manhattan for once when she discovers the body of a tobacconist who has been shot. Little does she know that the cause of the crime will follow her home to Virginia....
FOXTRACKS is based around a winter's foxhunting, and the popular author Rita Mae Brown makes it clear that in the American version of the sport, foxes are chased but not intentionally killed. The grey fox is native to America and settlers imported the European counterpart, the larger red fox, to provide a better day's hunting. Both kinds are shown in this hunting series and the hunt puts out food for them during a hard winter. A day's sport for Jane and the hunt turns to something more sinister when a decaying body is discovered by hounds in the woods. Perhaps the man met with an accident during deer season... but he was known as a petty crook who moved moonshine and anything else, so it seems his sins have caught up with him.
A second tobacconist is murdered in Boston and Jane starts to look into tax rates around the states, seeing where tobacco, a traditional Virginia crop, is taxed the most - making it more profitable to ship black market cigarettes. The peril is not over yet....
While it may be authentic to depict Virginia natives as complaining about the discouragement of smokers and taxation of tobacco products, and China has become the largest producer of cigarettes, in a world running short of food and swamped with health care issues I did think that other views could have been provided to balance the debate. For instance, the hundreds of chemicals added to each cigarette are now listed on websites, but no character alluded to this fact.
Jane and her horses, hounds and foxes - which talk amongst themselves - are as always entertaining and there is a dearth of in-depth police evidence so the tale is not too gory. Mystery fans can enjoy FOXTRACKS knowing that no fox was harmed during the making of this adventure.
SUMMARY
New York Times bestselling author Rita Mae Brown bounds to the front of the pack with Fox Tracks, the thrilling new mystery in her beloved foxhunting series featuring the indomitable "Sister" Jane Arnold and, among others, the boisterous company of horses and hounds. Now, as a string of bizarre murders sweeps the East Coast, this unlikely alliance must smoke out a devious killer who may be closer than they first think. While outside on Manhattan's Midtown streets a fierce snowstorm rages, nothing can dampen the excitement inside the elegant ballroom of Manhattan's Pierre Hotel. Hunt clubs from all over North America have gathered for their annual gala, and nobody is in higher spirits than "Sister" Jane, Master of the Jefferson Hunt in Virginia's Blue Ridge Mountains. Braving the foul weather, Sister and her young friend "Tootie" Harris pop out to purchase cigars for the celebration at a nearby tobacco shop, finding themselves regaled by the colorful stories of its eccentric proprietor, Adolfo Galdos. Yet the trip's festive mood goes to ground later with the grisly discovery of Adolfo's corpse. The tobacconist was shot in the head but found, oddly enough, with a cigarette pack of American Smokes laid carefully over his heart. When a similar murder occurs in Boston, Sister's "horse sense" tells her there's a nefarious plot afoot—one that seems to originate in the South's aromatic tobacco farms. Meanwhile, Sister's nemesis, Crawford Howard, will stop at nothing to subvert the Jefferson Hunt Club. There's more than one shadowy scheme in the works in Albemarle County, and some conspirators are unafraid of taking shots at those evidencing too keen an interest in other people's business. When Sister voices her suspicions, she, too, becomes a target. Fortunately for her, the Master of the Jefferson Hunt may rely upon the wits and wiles of her four-legged friends—including horses Lafayette and Matador, the powerful hound, Dragon, and even the clever old red fox, Uncle Yancy! From Manhattan's gritty streets to the pastoral beauty of Virginia horse country, Fox Tracks features the beloved characters from past Sister Jane novels in a fascinating new intrigue. This sly, fast-paced mystery gives chase from sizzling start to stunning finish!
---
What do you think about this review?
Comments
No comments posted.

Registered users may leave comments.
Log in or register now!