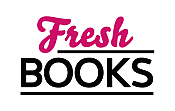 Giving thanks for reading in November
Rita Mae Brown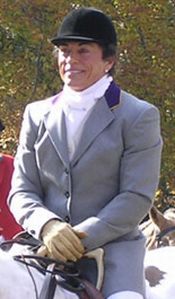 Photo Credit: Danielle A. Durkin

Rita Mae Brown is the bestselling author of several novels, including the Sneaky Pie Brown series; the Sister Jane series; the first two books in her new canine mystery series: A Nose for Justice and Murder Unleashed; Rubyfruit Jungle; In Her Day; and Six of One. An Emmy-nominated screenwriter and a poet, Brown lives in Afton, Virginia.
Log In to see more information about Rita Mae Brown
Log in or register now!
Series
Sister Jane
Books:
Out of Hounds, December 2020
"Sister" Jane #13
Hardcover / e-Book
Furmidable Foes, May 2020
Hardcover / e-Book
Scarlet Fever, December 2019
Hardcover
Scarlet Fever, December 2019
"Sister" Jane #12
Trade Size / e-Book
Whiskers in the Dark, June 2019
Paperback / e-Book
Whiskers in the Dark, June 2019
Hardcover
Crazy Like A Fox, November 2017
Sister Jane #10
Hardcover / e-Book
A Hiss Before Dying, June 2017
Mrs Murphy 26
Hardcover / e-Book
Tall Tail, May 2016
Hardcover / e-Book
The Litter Of The Law, October 2013
e-Book
Fox Tracks, December 2012
Sister Jane #8
Hardcover / e-Book
Sneaky Pie for President, August 2012
Hardcover / e-Book
The Big Cat Nap, April 2012
Hardcover / e-Book
Animal Magnetism, October 2009
Hardcover
The Purrfect Murder, February 2008
Mrs. Murphy #16
Hardcover
The Hounds and the Fury, October 2007
Paperback (reprint)
The Tell-tale Horse, October 2007
Hardcover
Sour Puss, February 2007
Paperback (reprint)
Puss 'n Cahoots, February 2007
A Mrs. Murphy Mystery #14
Hardcover
The Hounds and the Fury, October 2006
Sister Jane #5
Hardcover / e-Book
The Hunt Ball, September 2006
Trade Size (reprint)
Sour Puss, March 2006
Hardcover
Cat's Eyewitness, February 2006
A Mrs. Murphy Mystery
Paperback (reprint)
Outfoxed, July 2005
Trade Size (reprint)
Three More Mrs. Murphy Mysteries in One Volume, March 2005
Hardcover
Whisker of Evil, January 2005
Mrs. Murphy Mystery Series, #12
Paperback (reprint)
Full Cry, October 2004
Foxhunting Series - Book 3
Paperback (reprint)
The Tail of the Tip-Off, March 2004
Mrs. Murphy Mystery Series, #11
Paperback (reprint)
Hotspur, November 2003
Paperback (reprint)
Catch as Cat Can, February 2003
Mrs. Murphy Mystery Series, #10
Paperback (reprint)
Alma Mater, October 2002
Trade Size (reprint)
Claws and Effect, January 2002
Mrs. Murphy Mystery Series, #9
Paperback (reprint)
Pawing Through the Past, January 2001
Mrs. Murphy Mystery Series, #8
Paperback (reprint)
Cat on the Scent, August 2000
Mrs. Murphy Mystery Series, #7
Paperback (reprint)
Loose Lips, May 2000
Trade Size (reprint)
Bingo, July 1999
Trade Size (reprint)
Six of One, July 1999
Trade Size (reprint)
Sneaky Pie's Cookbook for Mystery Lovers, May 1999
Mrs. Murphy Mystery Series
Hardcover
Murder on the Prowl, February 1999
Mrs. Murphy Mystery Series, #6
Paperback (reprint)
Murder, She Meowed, November 1997
Mrs. Murphy Mystery Series, #5
Paperback (reprint)
Pay Dirt, October 1996
Mrs. Murphy Mystery Series, #4
Paperback (reprint)
Murder at Monticello, September 1995
Mrs. Murphy Mystery Series, #3
Paperback (reprint)
Rest in Pieces, June 1993
Mrs. Murphy Mystery Series, #2
Paperback
Wish You Were Here, October 1991
Mrs. Murphy Mystery Series, #1
Paperback (reprint)