"Entertaining Cosy, Donut Shop Owner Solves Mystery"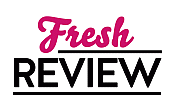 Reviewed by Min Jung
Posted January 1, 2013

Suzanne Hart is the owner of Donut Hearts doughnut shop in April Springs, North Carolina, and she loves her job (except for the early morning hours). She has a steady stream of regular customers, including the mayor and the police chief, and she has a new employee starting since her regular helper, Emma, is leaving for university.
But everything goes awry when her best friend Grace shows up at her house unexpectedly, announcing that she and her boyfriend Peter have broken up. It seems that Grace found out Peter had been cheating on her, so she told him that their relationship was over. Suzanne was never one of Peter's biggest fans, so she isn't that upset to see the relationship hit the rocks (except that she is devastated to see her friend so brokenhearted).
Things change the next morning, however, when Suzanne gets to work and sees that someone has splashed yellow paint all over her storefront. While police discover that Peter was behind the vandalism, they also discover his dead body. Grace is immediately suspected, as she is the scored girlfriend who was cheated on, and Suzanne springs into action. She is positive that her best friend could never kill anyone, no matter the circumstances.
When Suzanne and Grace team up to investigate Peter's death, they end up with a suspect list that includes his landlord, several women that Peter was dating while he was seeing Grace, his brother, and Suzanne's new employee. When Suzanne and Grace end up getting into a suspicious car accident, they know they're getting close to solving the mystery, but which of the people they've questioned is getting desperate enough to come after them? And will the sleuthing friends sniff out the culprit before their lives are further endangered?
I really enjoyed this book, even more so than I've enjoyed other books in the "Donut Shop Mystery" series. Suzanne and Grace's friendship played an essential role in this book, and it seemingly was its own character. Suzanne's relationship with her mother was also essential in this book, as was Suzanne's mother's relationship with several other people, including Grace and Suzanne's boyfriend. I really enjoyed the overall theme of friendship that prevailed, whether that was intentional.
Overall, the mystery came together nicely and the suspect list kept me guessing. The lack of red herring characters was refreshing, and I enjoyed the occasional humour that broke up the tension. I also appreciated the recipes that were woven throughout the book that neatly went with the plot points.
SUMMARY
It's hard to keep a secret in April Springs—especially when it involves a no-good cheater like Peter Morgan. Donut shop owner Suzanne Hart has tried to be civil with the guy, since he's dating her best friend Grace. But when Grace shows up at her doorstep—sobbing—Suzanne's the first to admit she's glad the relationship is over. She's also the first to spot the footprints leading to Peter's dead body…
Instead of the usual morning donuts, the police are busy rounding up suspects and sifting through clues: Why did Peter splash yellow paint on Suzanne's shop window before he was murdered? How angry was Grace when she learned that her boyfriend was two-timing (or three- or four-timing)? Suzanne is willing to bet dollars to donuts that her friend is innocent. Now she has to prove it—before the real killer takes a powder…
---
What do you think about this review?
Comments
No comments posted.

Registered users may leave comments.
Log in or register now!