"Can She Turn Scrooge into Santa?"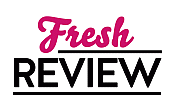 Reviewed by Jessica Dunn
Posted December 31, 2012

Casey Jackson is a fixer; he is called in when projects are not running smoothly and when filming schedules are off. Casey comes in figures out what the problems are and gets the project back on tract sometimes that includes shutting down a project and letting the financial bakers cut their losses. Casey has been called in to "fix" pop icon Heather Miller's holiday special and he will do what needs to be done to get the project back on budget and schedule even if it means babysitting Heather's little sister. According to Heather it's her little sister that is causing all the trouble. As Casey arrives to Heathers small home town Casey can't believe his eyes, Kismet Michigan looks like a Norman Rockwell Christmas Village. Ugh, Casey doesn't like Christmas actually that is putting it mildly Casey hates Christmas. Then Casey steps into a small diner that is the worst of his Christmas nightmares come to life and comes face to face with the "little sister" he has been sent to take in hand. Turns out Heather's little sister owns the Christmas nightmare diner and despite her Christmas apparel and chipper holiday spirit Casey is taken with her.
Kristen Miller is trying hard to stay in the holiday spirit and enjoy her favorite time of the year while baking pies for her diner. Unfortunately Kristen's sister Heather has come to put on a holiday special show bringing with her paparazzi and a production team. Kristen's life has been turned upside down now Heather has some hatchet man coming in to try and shut down the show and begs her to babysit this Casey Jackson. Kristen loves her sister dearly but keeping the so called fixer out of Heather's hair while trying to run a business and participate in all her favorite holiday traditions is not what Kristen would have signed up for. Then so called "fixer" walks into her business telling her he doesn't "do Christmas" and doesn't like pie. Kristen is enraged what kind of person doesn't like pie or Christmas for goodness sake. Kristen tries to stay annoyed with Casey but it the more time she spends with him she is tempted by his good looks, charm and kind heart she doesn't know what to do with herself.
TOGETHER FOR CHRISTMAS is a delightful romantic tale that will have you in the holiday spirit in no time. Author Lisa Plumley does a great job developing the characters with witty banter that is sure to win your heart. The detailed description of Kismet made me long to pack my winter wardrobe (if I had any, not much need in Arizona) and spend the Christmas season with Casey and Kristen. I highly recommend TOGETHER FOR CHRISTMAS to anyone who enjoys holiday novels; you will be swept up in the holiday spirit and on the edge of your seat waiting to see if Casey can open his heart to Kristen and just maybe love Christmas as much as Kristen does.
SUMMARY
In a hilarious and heartwarming novel from USA Today bestselling author Lisa Plumley, a down-home diner owner meets a sexy Scrooge--but will it be a match made in holiday heaven?
Casey Jackson doesn't do Christmas. Mistletoe, eggnog, pitchy carolers--it all leaves the L.A. based talent agent colder than a winter sleigh ride. Nonetheless, Casey's been called to Kismet, Michigan, to help get a pop star's holiday special back on track. But it's the diva's sister who's proving the biggest obstacle. Kristen Miller is funny, sassy--and crazy about Christmas. And suddenly, Casey has all kinds of visions dancing in his head. . .
Kristen can't believe that Casey is anti-Christmas. To her, the season is as magical as the thrill she feels whenever they touch. Because even though Kristen set out to teach the charismatic hotshot a thing or two, she's learning some lessons of her own. About letting herself stand in the spotlight for once, about holiday flings that can turn into much more--and about how all you really need for the perfect Christmas is the right person to share it with. . .
---
What do you think about this review?
Comments
No comments posted.

Registered users may leave comments.
Log in or register now!