"Spys, Lies and Love!"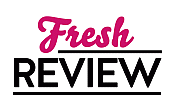 Reviewed by Joanne Bozik
Posted December 23, 2012

Romance Historical | Romance Suspense
Catherine Ashcroft who has a beautiful perky seven year old daughter, has been left a young widow after her husband has been found murdered. She feels that there is more to meet the eye, so she sets off to London in search of Sebastian Danvers, Earl of Somerton, to find out what really was the cause of her husbands death. She wants answers and in her husbands letters Sebastian's name is mentioned many times. Some of the letters don't make any sense to her. When she meets with Sebastian, he seems distant, cold and uncaring, but he tells her he will travel to his country home and he will read the letters her husband had written to try to make sense of them.
Catherine is not aware that Sebastian has been exiled to his country estate. Sebastian has been a spy for his country for decades, protecting England's shores against a French invasion. He's known to use cold logic, but is able to sacrifice anything for his country. Many have tried to outwit him, and few dare to challenge him, until Catherine enters his life. Now why would a great spymaster for England be exiled to his country home and on watch? Well someone fills Catherine with a pack of lies or truth about Sebastian, telling her that Sebastian is a spy for the French. Catherine is not so sure she believes this to be true, but she's willing to spend a few nights of pleasure in his bed to find out.
Sebastian cannot understand why Catherine would risk scandal. He's been in the business of knowing the ways of others and soon both Catherine and Sebastian find themselves fighting wicked men. Catherine and her daughter fall into the hands of these low life monsters. Sebastian will do anything to protect them both.
But is Sebastian really a spy for the French? When you read this very active book, you will find out the truth. Love the characters, lot's of mystery, murderers, spies and lot's of romance!!!!!!!!
CHECKMATE MY LORD is an edge of your seat exciting read!
SUMMARY
THE STAKES ARE HIGH, THE PLAYERS IN POSITION...
Catherine Ashcroft leads a quiet life caring for her precocious seven–year–old daughter, until a visitor delivers a startling ultimatum. She will match wits with the enigmatic Earl of Somerton, and it's not just her heart that's in danger.
LET THE GAMES BEGIN...
Spymaster Sebastian Danvers, Earl of Somerton, is famous for his cunning. Few can outwit him and even few dare challenge him––until now. After returning to his country estate, his no–nonsense neighbor turns her seductive wiles on him––but why would a respectable widow like Catherine risk scandal for a few passionate nights in his bed?
Excerpt
1804 England
Bellamere Park, Showbury

"I believe you wanted to see these." Catherine Ashcroft held out a packet of letters, tied together with a black ribbon. The ribbon trembled.

"Thank you." Sebastian Danvers studied her face as he accepted the bundle, but her even features gave nothing away. "I know how hard it must be to share your private correspondence."

"Yes, but worth it if they help you find my husband's murderer." She swallowed. "Did you learn anything from the others I gave you?" She turned the full force of those beautiful eyes on him.

"Unfortunately, no." He held up the new stash. "We need to decipher these in order to fully understand Ashcroft's message."

"I see."

"Tell me, Mrs. Ashcroft." He stepped closer, his gaze sliding over the delicate contours of her face. "What will you do if it's decided that your husband's death was an unfortunate case of being in the wrong place at the wrong time?"

Her eyes widened a fraction, but her answer came swift and determined. "I'll take the letters to someone else."

Sebastian's body went hard. Desire like nothing he had ever felt before rushed through his veins. Not for the first time, he wondered what it would be like to have such a fierce champion. "Are you this loyal to everyone you care about?"

"What can you mean, sir?" she asked. "Would you not do the same for a wife?"

"I have never been married, madam. Therefore, I cannot answer your question." Closer now, he drew in a long, slow breath until her scent drenched his senses. Tantalizing and fresh. Understated, yet feminine. His chest expanded around another deep inhalation. "But I find I like the idea of a wife defending my cause. No matter the obstacles placed in her path."

"You make me sound heroic." She folded her hands in front of her. "I assure you, I am not. Merely practical."

He studied the pulse point on her slender throat, noted its frantic rhythm. Blood streamed into his extremities. "I don't believe you. My tenants provided several testimonials yesterday that would make you eligible for sainthood."

"Don't be ridiculous," she said in a breathless voice. "Unlike your tenants, I had nothing to lose by holding Mr. Blake accountable for his actions."

"Yes, Mrs. Ashcroft." He raised his hand and brushed the backs of his fingers along the curve of her neck. "Unlike you, not everyone would have bothered to right the injustice."

"M–my, lord, what are you doing?"

He settled a hand on her waist, bringing their bodies closer together. His gaze transfixed on her lush full lips. Lips that would mold to his in an exquisite embrace. His insides curled into a tight knot of anticipation. He shouldn't want her, his agent's widow, but he did, with staggering force. Ashcroft's final request faded behind his fevered desire.

It was then he knew she was in danger. And perhaps so was he.

"I'm going to kiss you now."

"My lord—"

Soft flesh, luscious warmth, and an inexplicable rightness assailed his senses the moment he covered her mouth with his. He deepened the kiss and pulled her unresisting body into the cradle of his arms. Her delicate frame was a flawless fit, made for him alone.

The small hands resting on his chest inched their way around his torso and squeezed with a force that verged on desperation. He cradled her sweet face with unsteady hands. His breaths came more rapidly and his body sought a closer contact. He was losing control, and the realization cut through the fog of desire clouding his mind. Ending the kiss, he buried his face in the crook of her neck and fought to temper his erratic heartbeat.

Think, Somerton! Catherine was under his protection and in mourning. Two inviolable conditions. Until a year and a day, her marriage vows still breathed life, a condition he knew she would honor even though her marriage died years ago. That she had accepted his kiss was unexpected and more than a little stirring.

"I believe it best if you release me now, my lord."

Removing his arms and backing away proved surprisingly difficult. She took a moment to smooth out the creases in her dress and tuck a few stray hairs back in place. Sebastian watched it all with a resignation that lay heavily on his chest. He did not want to lose this. Not yet. His honor be damned.

He couldn't remember the last time he had gone against his better judgment, or the last time a woman had compelled him to lose control. Both situations would normally cause him to pause, to step away and not look back. Maintaining control kept those around him safe.

But he couldn't turn away. His attraction to the widow was tangible and invigorating. Could he do it? Could he pretend to live a normal life in Showbury? For a few short days?

He had to try. For a period of time, he wanted to submerse himself in raw, unadulterated pleasure. Then, and only then, would he go back to his cold, passionless existence. If he did not seize this rare opportunity, he would regret it always. And he was damned tired of regrets. He would deal with the guilt later.

"Should I apologize?" he asked.

She sent him a sad smile. "No more so than I, my lord."

"Good," he said. "Because I'm not sure I could have managed any real sincerity."

"You do not mince words, do you?"

"On the contrary," he said. "I have done so on many occasions, but with you I do not think it necessary. Or was I wrong?"

"No."

Her quiet confirmation seared his blood. "I have need of your services, after all."

"E–excuse me?"

"Thanks to Mr. Blake, my tenants have become rather suspicious of my commitment."

"In time, they will see the truth of the matter."

"I agree," he said. "With your help."

"Rest assured," she said, "I will do what I can to spread the word of your steward's perfidy. A casual word in Mrs. Walker's ear should set things into motion."

"If you are willing, I should like more from you than a whispered word to Showbury's most dedicated gossip."

Pink crept into her cheeks, and her lips thinned. "I'm not sure what else I can offer, my lord. You were not interested in my knowledge of the local craftsmen."

He slid the letters into an inner pocket of his coat. Using the back of his forefinger, he caressed the line of her jaw. "That was not a lack of interest you witnessed."

The color in her cheeks deepened, and her uneven breaths peppered his wrist. "What was it, then?"

"Pride." A sin in which he had an overabundance.

"Pride?"

He removed his hand. "Yes." The admission was not an easy one, nor was his motive for revealing his secret. "I did not think I needed your help. However, my tenants have shown me the error in my logic."

"What would you have me do?"

"Everyone I spoke to yesterday was rather content to continue working with you."

She frowned. "You must be mistaken."

"I am not." He canted his head to the side. "I'm interested in learning why you think so, though."

"It's of no importance." She waved his comment aside. "You would have me act as your steward?"

"Only until I hire a replacement," he said. "If you are willing, I could use your help in creating a schedule of repairs."

Her eyes brightened at the suggestion, and Sebastian was struck again by her conventional beauty. Beauty that became less common every time he spoke to her.

"Of course," she said. "But what of Grayson?"

"He has offered his assistance, should you need it."

"You do not wish him to take on the responsibility?"

"No," he said. "I already gave Grayson the short list of repairs you provided. He's content to assist rather than direct."

She considered him for a moment. "You appear quite capable of organizing the tenants' complaints yourself."

"Capable, yes. Willing, no." His callous answer caused her eyes to narrow. "I have other issues requiring my attention while in Showbury."

Her gaze dulled, and Sebastian wondered at its source.

"When might you begin preparing a schedule?" he asked.

"I'll start on it tonight."

"You're certain?"

"Yes, my lord," she said. "The less time I spend on the schedule, the faster the repairs can commence."

Again, her thoughtfulness had a warming effect on his starving emotions. Gratitude manifested into a ball of heat; heat spiraled into desire. Of its own accord, his voice dropped. "Are you an early riser, Mrs. Ashcroft?"

Her feminine instincts could not miss the latent need underlining his words. Instead of retreating, she met his challenge. Her gaze dipped to his lips. "Generally, my lord."

An image of her lithe body, aching for release and tangled in his sheets, flashed before his eyes, sharp and clear. His cock hardened, pulsed with near painful intensity.

A whoop of girlish laughter outside penetrated the intimate confines of the library. Familiar reality iced his heated blood. His spine straightened. "I'll send my carriage around to collect you at nine, then. You can show me what you have over breakfast."

Her perceptive gaze flicked to the window, to where her daughter chased something too small to be seen from this distance. Sebastian watched the widow's cautious enthusiasm for her new project leech away. The upturned crinkles around her eyes fell into joyless slants and her lips thinned into a line of resignation.

"No need to bother your staff, sir. As I mentioned before, my horse knows the way, as do my feet."

"Very well." He bowed a farewell. "If you'll excuse me, Mrs. Ashcroft? I really must be going."

"Yes, of course."

She guided him through the house, out the front door, and then stopped to await his approaching carriage. A heavy silence hovered between them as they watched his restless team of horses advance. The black geldings tossed back their sleek heads and dug their massive hooves into the ground until his driver Miggs drew them to a halt a short distance away.

Sebastian had an unnerving need to throw back his own head to release the tension thrumming through his body.

"Thank you again for seeing to my daughter's welfare," she said. "Sophie will be retelling the tale of her rescue to the servants for days. I would not have been as successful in keeping her secret." She glanced up at him, revealing a feminine vulnerability few men could ignore.

As it happened, he was one of the few.

He hadn't earned a reputation as a cold bastard for no reason. The brutal slaying of his mentor over a decade ago served as a constant reminder of how one's enemies will use every tool at their disposal to get what they want. Even murdering a man's wife. And torturing a spymaster's ward.

"Excuse me, my lord?" A footman appeared at his side, holding out Sebastian's hat and gloves. He welcomed the distraction and accepted the servant's offering.

He needed to establish a few boundaries for their new partnership, though. The last thing he wanted was her daughter skipping around Bellamere Park, getting into God knew what and reminding him of everything he had set aside for the welfare of his country.

"Mrs. Ashcroft, it's been a long time since I had a child in the house. I find that I work best in a less spirited atmosphere."

Her chin lifted a notch. "I hadn't considered bringing my daughter along, my lord, but I thank you for the warning."

Her chiding retort bit into his conscience. Before he did something ridiculous like apologize or kiss her again, he tipped his hat in her direction. "Good day, madam."

She produced an abbreviated curtsy. "My lord."

Sebastian settled against the carriage bench, calling upon his notorious control not to acknowledge the intriguing widow as he rumbled by. No matter what occurred between Catherine and him, he could not allow sentiment to enter the picture.

Because emotion was a weakness, and weakness killed loved ones.
---
What do you think about this review?
Comments
1 comment posted.
Thanks for the lovely review! So glad you liked the suspense as well as the
romance. :)

Tracey
(Tracey Devlyn 7:06pm March 7, 2013)
Registered users may leave comments.
Log in or register now!