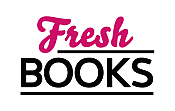 Summer Reads are HOT in July!
"Extraordinary Southern Comfort Cookbook!"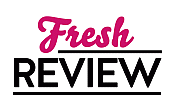 Reviewed by Jennifer Vido
Posted November 24, 2012

Non-Fiction Cooking / Food | Cookbooks
David Venable has made a name for himself as QVC's foodie extraordinaire. With his gregarious, fun-loving personality, he welcomes 3.5 million fans into his on-air kitchen for a culinary feast on his twice-weekly program, In the Kitchen with David.ť Combining his love for Southern cooking and know-how in the kitchen, he has released his debut cookbook, IN THE KITCHEN WITH DAVID: QVC'S RESIDENT FOODIE PRESENTS COMFORT FOODS THAT TAKE YOU HOME. With 150 delectable recipes, he invites cooks of all levels of expertise to embrace the welcoming flavors of Southern comfort food.
The vibrant book is divided into 12 categories ranging from appetizers, casseroles and one-pot dishes, to desserts. Peppered throughout are Dishin' with David tips that help make the recipes even better. The short vignettes included in the book allow David's fans a delightful peek into his colorful life. The book also includes a special forward written by the queen of Southern cooking herself, Paula Dean. With that kind of endorsement, the recipes have to be good!
As for the recipes, I cooked my way through the book in order to highlight what I think are the best three dishes. The meat loaf with mashed potato topping is my #1 pick. The whipped potato crust baked on top of the moist meatloaf is absolutely divine. My second favorite is the cheddar-ham cups. Simple, delicious, and a crowd-pleaser, these bite-size appetizers are just the right size for a hungry bunch of teenagers. My third favorite is the shrimp and sausage jambalaya. With the perfect blend of spices, this dish is sure to put a smile on your family's faces. Overall, if you are looking for a user-friendly cookbook that would make a great gift this holiday season, I highly recommend IN THE KITCHEN WITH DAVID.
SUMMARY
David Venable will be the first to tell you: He loves his food. And as the beloved host of QVC's popular program, In the Kitchen with David,® he's put that passion on mouthwatering display, welcoming some of the greatest names in the food world. But Venable's own culinary skills—honed in the Carolina kitchens of his mother and grandmothers—are nothing short of remarkable and tantalizing.

Now, in his anticipated debut cookbook, Venable shares 150 delicious recipes of hearty, easy-to-make, comforting dishes. In the Kitchen with David covers everything from appetizers and breads to soups and salads to main courses and sides, as well as his lifelong love of bacon (The Divine Swine!). You'll get ideas for quick Monday-to-Friday dinners, let-it-cook-all-weekend suppers, savory breakfasts and brunches, cocktail party fun, game-day eats, and family reunion feasts. And of course, no Southern-influenced cookbook is complete without a little something sweet. Venable's favorites include

Party Starters: White Bean and Sun-Dried Tomato Dip, Chicken Nachos, Cheddar-Broccoli Poppers with Ranch Dipping Sauce, Cheesy Crab Stuffed Mushrooms
Supporting Players: Summer Squash Fritters with Garlic Dipping Sauce, Scrumptious Hush Puppies, Mom's "Browned" Rice, Sweet Potato-Pineapple Casserole
Main Events: Breaded Pork Cutlets, Chicken Marsala, Braised Beef Short Ribs, Low Country Boil
Sweet, Sweet Gratification: Deep Dish Apple Pie, Flourless Chocolate Cake, Banana Pudding Cheesecake, Peach Cobbler

Loaded with gorgeous photographs, helpful "Dishin' with David" tips, and personal anecdotes, In the Kitchen with David encourages you and your family to gather around the dinner table for great meals and, more important, great memories. After all, the portions are generous; the options are limitless.
---
What do you think about this review?
Comments
No comments posted.

Registered users may leave comments.
Log in or register now!