"Haunted by Honor"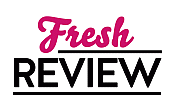 Reviewed by Jessica Dunn
Posted November 24, 2012

Jean MacDonald should have been a Lady and marry a man worthy of her unfortunately, tragedy struck her life and she had to leave her past behind her and begin anew with a new identity. The new identity includes an occupation as a maid for a castle that in Jean's previous life she would have been the mistress of. Jean tries to not let her past haunt her while hunting the ghosts of the castle. One night siting very quietly waiting for a ghost to show herself Jean is discovered by a handsome mysterious man. Jean quickly learns he is the Earl and her new employer. Jean tries to hide in the background and work hard but during the nights of her continual ghost hunting Jean repeatedly encounters the earl.
After being humiliated in London and all over England for that matter Morgan MacCraig has decided it's time to go home. His reputation is in tatters but he is still an Earl and he resolves to return to his castle in the Highlands to begin anew, preferably never returning to society again. After an exhausting journey Morgan longs for his bed and a long sleep. Morgan knows he is arriving earlier than the staff plans but he knows he will find his chambers ready, what he isn't expecting is to bump into a feisty maid. Morgan begins to settle into his home but this maid, Jean fascinates him and he finds that he enjoys talking with her while she hunts the legendary ghosts of the castle.
Morgan and Jean are both mystified by the attraction they share and both understand that it is unseemly for an Earl and maid to be caught alone. Even though the last thing Morgan wants is more scandal and Jean wants no, needs to keep her true identity a secret they are unable to stay away from each other until they are truly caught. Now what can they do? Will Morgan put aside his honor and "do the right thing", if Morgan does offer for Jean will she, she accept?
A SCANDALOUS SCOT is a delightfully, wickedly fun escapade. Morgan is the epitome of a dark handsome highlander. Morgan is strong, honorable and downright delectable. Even though this reader loves a sexy highlander I found that my favorite character was Jean. This reader as I'm sure many others do understands what it is like to not "fit in". Jean was raised a proper lady trained to be cordial, quiet and pleasing. Then her circumstances change and she has to become a maid whose duty is to do a job but be invisible. Jean is constantly battling the two identifies and fails beautifully in both. Neither "role" suits her. Jean is strong, independent and speaks her mind and that's just the way Morgan likes her. A SCANDALOUS SCOT is a scrumptious morsel that this reader will undoubtedly devour again and again
SUMMARY
After four long years, Morgan MacCraig has finally returned to the Highlands of his birth . . . with his honor in shreds. After a scandal, all he wants now is solace-yet peace is impossible to find with the castle's outspoken new maid trying his patience, challenging his manhood . . . and winning his love, body and soul.
Jean MacDonald wants to leave her past behind and start anew, but Ballindair Castle, a Scottish estate rumored to be haunted, hasn't been the safe haven she envisioned. Ballindair's ancestral ghosts aren't as fascinating as Morgan, the most magnificent man she's ever seen. Though their passion triggers a fresh scandal that could force them to wed, Jean must first share the secrets of her own past-secrets that could force them apart, or be the beginning of a love and redemption unlike anything they've ever known.
---
What do you think about this review?
Comments
No comments posted.

Registered users may leave comments.
Log in or register now!