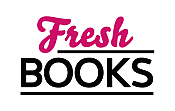 Lots of Love in February
"The fate of two queens and a kingdom are at stake, if he can live long enough to solve the puzzle."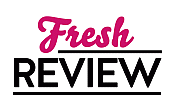 Reviewed by Auriette Lindsey
Posted November 2, 2012

In 1563, a person's religion can get him killed. William Harley, known as Clarenceux, is a closet Catholic, but he has a respected position as a herald, and he has powerful friends close to the throne. He's as safe as a person of his faith can be under rule of the Protestant Queen Elizabeth, until an old friend brings him a manuscript. Henry Machyn comes to Clarenceux afraid for his life and begging him to keep and conceal his chronicle, a sort of diary listing important events and observations. Machyn also gives Clarenceux a code name, a date, and the name of one person who understands what secret the chronicle holds. Then he slips away into the night.
Within hours, Clarenceux is arrested, his home searched, his young servant killed. He vows to discover the truth about the plot concealed in the manuscript and to exact revenge from those who have targeted his family in the name of the queen.
SACRED TREASON is good on so many levels. It's an edge-of-your-seat thriller, a mystery, a character study, and a historical drama. James Forrester is a historian, an expert in the Elizabethan era, and he seamlessly weaves fact with fiction, blending in vivid descriptions of Tudor towns, travel, and torture chambers along the way. It's never explicit, but what we do learn about the horrors of what the authorities do to their suspects is not for the squeamish. The author's note at the end of the book gives insight into how Forrester crafted the story around actual events and documents. It's fascinating.
If you enjoy historical mysteries, stories of Tudor England, or religious drama, I highly recommend SACRED TREASON.
SUMMARY
In 1563, rumored Catholic plots against the young Queen Elizabeth have left England in a state of fear and suspicion. Surprisingly, the royal herald, Clarenceaux, has managed to retain his respectability, despite his Catholic lineage...until an unexpected visitor arrives on his doorstep late one night. The visitor is desperate for him to hide a manuscript that contains a secret so dangerous that it puts their lives, and their country, at great risk. Will Clarenceaux untangle the hidden meaning in the chronicle before he and his family are exposed to mortal peril?
---
What do you think about this review?
Comments
No comments posted.

Registered users may leave comments.
Log in or register now!