"Is there a love strong enough to defeat an ancient evil?"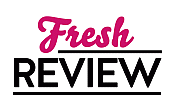 Reviewed by Lynn Cunningham
Posted October 29, 2012

Sarah Summers comes from a big family. There are seven children plus her mother and father. They grew up in a little town called Suncrest, which had a large forest that should have been fun for all of the kids to play in, but it wasn't. Something evil and deadly lived in that forest. Something that killed. It particularly liked the blood of children even though it would kill anything that came near it.
Over the years all of the Sarah's family died under strange circumstances except for herself and her younger brother Jimmy. Sarah had eventually married and moved far away from Suncrest. Jimmy went on the road with a country and western band. They both thought they could run away from the evil in the forest.
However, after ten years of marriage and a young son of her own, Sarah is now divorced and has nowhere to go except back to Suncrest. Her grandmother, who had died when Sarah was just a child, has left her house to Sarah. Apparently no one thought she needed to know this until now. She figures that after so long, the house is probably just barely livable but she has no other option. She and Jeremy, her son, need a place to live, so it's off to Suncrest for them.
The first thing Sarah sees when they reach Suncrest is that her old childhood house has burnt to the ground. Her first instinct is that this was done to the house by people that still lived there. Her family had been somewhat feared as the years went by due to the odd and terrible things that seemed to surround them.
Another thing about Sarah is that she's a bit of a psychic. She has always just "known" things even if they're somewhat random. Her visions aren't anything that she can control, which tends to frustrate her. She had tried to use them for good during her life but now she simply wants to be left alone to start a new life with Jeremy. Yet, now that she's back in Suncrest, she's having some very odd "feelings" and they're not good.
While Sarah and Jeremy camp out at the house while working on it, Jimmy arrives with Sarah's things from her old apartment. He had gone to pick it up for her and drive it to Suncrest. It seems had some car trouble on the road and a very handsome and nice man stopped to help him. Ben is actually a police detective in the area of Suncrest and is quite taken with Sarah, although she seems to want nothing to do with him.
Sarah wants only a new and normal life for herself and Jeremy but that doesn't seem meant to be. Within a few days of her return, the murders start again. Sarah feels guilty because she's sure that it's her fault the thing has reawakened. But she's not going to run away this time. If there's a way to fight it, she will. What's the risk, though? She'll do anything to protect Jeremy but does that mean sacrificing her own life?
EVIL STALKS THE NIGHT draws you in and holds you in place until the very end. It is a horror story, but at the same time, it is a story of family and a love so strong that it just might be the only thing that can stop the horrible deeds committed by an unearthly atrocity so evil that nothing has been able to stop it. This is a book not to be missed by horror fans and I'll be hunting down more of Kathryn Meyer Griffith's books now.
SUMMARY
Twenty years ago psychic Sarah Summers fled from the evil that lurked in the woods behind her childhood home after it killed most of her family, but a nasty divorce and financial hardships forced her back when nothing else could have. With her son, Jeremy, she returns to her grandmother's dilapidated house and tries to begin a new life. She meets a police detective, Ben, who falls for her, and she prays her fresh visions of bloodshed and death deep among the dark trees are not true.
Then the murders begin again and Sarah is hurtled back into the familiar nightmare that has haunted her her whole life. The evil in the woods is awake again...and this time it wants her last remaining brother, Jim; her son...and her. With Ben and Jim's help can she defeat it this time...and live?
---
What do you think about this review?
Comments
No comments posted.

Registered users may leave comments.
Log in or register now!