"An excellent young adult fantasy novel that will leave you in suspense!"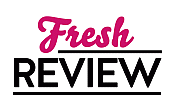 Reviewed by Rachael Dimond
Posted October 28, 2012

Glenn Morgan lives in the year 2130 in a futuristic world filled with scientific advances. Through the woods is the Rift and what is on that other side is unknown. There was a massive explosion in the year 2023 and the world became divided into two parts, The Colloquium and The Magisterium.
On the Colloquium side is where sixteen year old Glenn lives with her scientist father. Ever since her mother mysteriously left them when she was only six years old, her father has changed for the worse. Day in and day out he works on a secret project and he's wasting away. Glenn constantly worries about him but knows there's nothing she can do. He's determined to finish this project and he's finally done so.
When Glenn's father explains to her that he has created bracelets that will let them cross the Rift onto the other side to bring back her mother, she thinks he's lost his mind. Glenn accidentally reports her father to the authorities but when they come, she is wearing the bracelet and doesn't know what else to do but run.
As her father is taken away, Glenn crosses the Rift with her friend Kevin and soon discovers a whole new world nothing like her own. The Magisterium is a dangerous place and is filled with Affinity, magic.
Will Glenn find her mother and return home safely or will this world change her for the worse? Will Glenn be able to protect the bracelet she wears from people who want to use it for evil?
MAGISTERIUM is a young adult, dystopian, fantasy, and science fiction novel all wrapped up into one fantastic adventure. There are a lot of characters and Glenn doesn't know who she can trust. She's thrown into this strange land and is not used to living on the run in such barbaric times. The world is richly vivid in details and quickly threw me right into the story.
MAGISTERIUM ends with room for another installment, although no word has been said yet on whether this will be a series or not. Young Adults and adults alike will find much to enjoy in this richly imaginative novel. I enjoyed suspending my belief to believe in The Magisterium.
A great story is one where you can imagine that this world could really exist, that you could almost reach out and touch the characters, and you could picture yourself there. MAGISTERIUM was that book for me. This is an excellent novel and I hope there is more to come as this story has only just begun.
SUMMARY
In the twenty-second century, Glennora Morgan's father has been working on a project that will allow him to penetrate the Rift border and retrieve Glennora's mother; but now that he has succeeded the Authority is suddenly trying to kill them both, and Glennora and her friend Kevin must flee into the Magisterium to escape them.
---
What do you think about this review?
Comments
No comments posted.

Registered users may leave comments.
Log in or register now!