"Experience drugs and sex from the seamy side of the tracks in this Canterbury Tales for adults."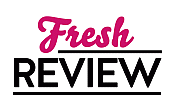 Reviewed by Lynn Cunningham
Posted October 28, 2012

There are 37 women that you'll meet in the course of this rather small volume. Each one has some sort of problem that brings them to use sex and drugs or drugs and sex as a cure to the hand that life has dealt them. Written from the points of view of sex addicts and the willing women they hook up with, each of these chapters reels you in with that feeling of "What's going to happen next?" and "Surely, this can't be!"
Meet Rachel who is having an affair with a married man who keeps promising to leave his wife for her but never does. Kristie is in prison for a murder that she couldn't possibly have committed because she's just too pretty to have done it, or so says her ACLU representative who has sex with her on visiting day. Sara is a 27 year old bi-sexual woman who likes much younger men. Tracie is a rather unattractive young woman who lets herself get trashed at parties and then sexually taken advantage of. Holly is a mental health counselor who falls for one of her patients. Erin wants to reconnect with an old almost lover. And so it continues.
These women aren't the best examples of the female side of the human race. All of them are troubled in some way and are depending on various crutches to help them get through the day. This is not a "happy" book. In fact, it contains more realism than most people would like. But that just may be what makes it such a unique book. The copyright on the book says it's a work of fiction, but some of these seem so real it's hard to believe they were made up.
37 STORIES ABOUT 37 WOMEN is the debut novel of Brian Whitney. His brand of writing as well as his subject matter probably won't appeal to everyone, and there's nothing wrong with that. You should give this book a shot just see if you're one of the unique readers that will become an instant fan.
SUMMARY
A prisoner, a waitress, a virgin, a psychic. These are a few of the 37 women featured in Brian Whitney's slim but potent debut collection. Told through the points of view of sex addicts and their willing victims, these stories seduce the reader with their spare, rhythmic prose and hypnotic storytelling. Whitney reveals the dark side of relationships in permissive times--the drugs, the scamming, the cheating, the neediness, the love that somehow survives it all. Erotic, unflinching, surprisingly perceptive, this book will change forever the way you view the battle of the sexes.
---
What do you think about this review?
Comments
No comments posted.

Registered users may leave comments.
Log in or register now!