"The first installment in a new middle grade adventure series!"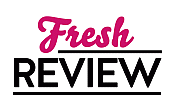 Reviewed by Rachael Dimond
Posted October 20, 2012

History has been changed and this leaves breaks or missing pieces in time that need to be fixed. Dak's parents are scientists trying to create a time machine called The Infinity Ring. When a group of Historians discover Dak's friend Sera completed the time machine, they break into their lab and kidnap the two kids. The Historians demand that Dak and Sera with the help of a Historian teenager named Riq, go back in time and correct the Remnants to make history right again.
Christopher Columbus is not recognized for discovering America. Alexander the Great never became King because he was assassinated in an attempt for someone else to take his place as king. History needs to be corrected and it's up to three kids to do it.
With the help of The Infinity Ring they go back in time to jump aboard the Santa Maria and help save Christopher Columbus from being thrown off the ship by two brothers who have planned a mutiny. They must hide the fact that they are from the future to protect themselves as well as history. Will Dak, Sera, and Riq complete their mission and correct the breaks in history or will they get stuck in another time and not be able to find their way back?
A MUTINY IN TIME is the first book in the Infinity Ring series, a middle grade adventure story for children. There will be seven books in this series with each story written by a different popular YA author. The beginning of A MUTINY IN TIME starts off slow but as soon as The Infinity Ring is in working order, the action begins!
I enjoyed the twist on history and the children needing to fix it. The DQ is never properly explained but from comments made by the kids it seems to be a Big Brother type of government that should not exist but does because of the history mistakes in time.
Written for ages 8 and up, I would recommend A MUTINY IN TIME for ages 11 and up because of the more complicated vocabulary that a younger child may not understand. Due to its educational styled backstory, I can definitely see this book as a teacher's favorite for the classroom. Overall A MUTINY IN TIME is a fun adventure that children are sure to enjoy.
SUMMARY
Time has gone wrong, and best friends Dak Smyth and Sera Froste, together with the young Hystorian Riq, must use the infinity ring to travel back to one of the Great Breaks--a mutiny on the Santa Mari´a--to correct history and defeat the SQ.
---
What do you think about this review?
Comments
No comments posted.

Registered users may leave comments.
Log in or register now!