"Savvy female bodyguard clashes with lawyer while protecting reality singing show contestant"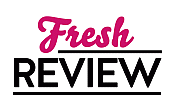 Reviewed by Patricia Woodside
Posted October 10, 2012

Bodyguard Tessa Lancaster is hired to protect a reality singing show contestant, forcing her to work with attorney Charles Britton, the lawyer who sent her to prison for a murder she didn't commit. But Tessa found God and, although she's the niece of a Japanese mafia kingpin, she's trying to approach her life and her work in a different manner than during those dark days. Except Tessa discovers that forgiveness is harder to offer than most make it out to be, and walking away from her past is equally as tough.
Camy Tang pens another smart and wickedly savvy heroine in Tessa Lancaster. A DANGEROUS STAGE is uniquely fresh in that rather than having the main characters involved in a reality show, a plot device that is quickly becoming cliché, Tessa and Charles are peripheral players. Readers might begin to wonder about what types of people it takes to keep the reality TV industry afloat—and whether shows driven by viewer voting are really on the up and up, questions that enhance the reader's curiosity.
In this case, there's cause for concern, and Tessa finds herself smack dab in the middle of it, not to mention drawn back toward her uncle's mafia empire, something she wants desperately to avoid.
That Tessa finds it difficult to forgive Charles for his sins, real and perceived, and that she has conflicted feelings toward her family members who operate outside of the law is what makes Tessa so special. Family is family, and Tessa doesn't have to like what they do in order for her to appreciate their presence in her life. As far as Charles, well, Tessa has to decide what's really important to her and whether to be ruled by her head or her heart.
I missed out on the first book in the Protection for Hire, series. I wish I hadn't, not that reading it is necessary to enjoying A DANGEROUS STAGE. No, I love Tang's writing and the way in which her stories of strong Asian women broaden the fictional landscape.
SUMMARY
Tessa Lancaster worked for her uncle in the Japanese mafia until she was sent to prison for a murder she didn't commit. Now, after finding God behind bars, she takes odd jobs as a bodyguard to keep her distance from the family business. In A Dangerous Stage, the second book in Camy Tang's Protection for Hire series, Tessa gets caught up in the web of lies surrounding a shady singing competition. Hired by one of the contestants, she works with Charles Britton---the lawyer who sent her to prison---to discover the dark figures manipulating the contest from behind the scenes. Tessa's abilities will be tested like never before as she's forced to balance the safety of her client's family and her deepening relationship with Charles. In the midst of the chaos, she holds on to her faith to keep her safe and bring down the shadowy organization.
---
What do you think about this review?
Comments
No comments posted.

Registered users may leave comments.
Log in or register now!