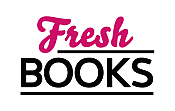 May Books to Delight
"Hot, sexy, and heartbreaking, I couldn't put it down."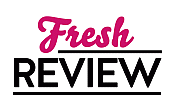 Reviewed by Maria Munoz
Posted October 7, 2012

Josh Scott, owner of the sex club Mavericks, does his best to separate business and pleasure. While he likes adventurous sex, he knows he has to stay professional in part to be able protect his clients and staff. Though he tries not to think about, he's also protecting his heart since he's the odd man out in the sexual trio he occasionally indulges in with best friend Paul and his fiancée Sadie (see Double Shot). He knows no single man or woman can satisfy him and he isn't willing to take a couple's leftovers so he keeps his sexual encounters casual. He's even playing matchmaker between Beth Norris, friend and assistant manager, and Oliver Stephenson, hot bartender. He sees they have eyes for each other and thinks they would make a good couple and deserve happiness. He realizes that they are both attracted to him and he decides to use that lust to help them recognize their love for each other. Can he ever believe that what Beth and Oliver feel for him is more than sexual attraction?
CALLING THE SHOTS, an erotic novella, has all the elements that have put the Long Shots series on my must read list. Hot, sexy, and heartbreaking, I couldn't put it down until Oliver, Beth, and Josh got their happy ending. I was drawn in by these complex characters, each with his/her own demons to overcome before trusting in love. Though, as you would expect, sex plays a big role in their developing relationships, the friendship and trust that exists among the trio is palpable. Readers are treated to cameos by characters from the earlier books in the series, which I always enjoy. Though CALLING THE SHOTS works well as a standalone story, I highly recommend the first three books in the series.
SUMMARY
He's had a wild ride, and now sex club owner Josh Scott is looking for a change of scene. But first, he's determined to bring two friends together, and he's willing to be a third wheel to move things along...
Beth Norris is eager to be set up with hot bartender Oliver Stephenson, but she's equally attracted to matchmaker Josh. Soon she's fantasizing about both men at once—and about being the one to call the shots in the encounter...
Ready to move on with his life post-divorce, Oliver is conflicted by the realization that he's attracted to women and men. Or more specifically, to Beth and Josh. He tries to keep his distance, but it's not long before the chemistry between the trio combusts in a night of mind-blowing sex.
In the light of day, it's clear something deeper than desire is growing between Josh, Beth and Oliver. But though Josh has helped others find love in unconventional relationships, is he willing to take a chance on one himself?
---
What do you think about this review?
Comments
No comments posted.

Registered users may leave comments.
Log in or register now!