"An assassin's choice: her mission or her heart"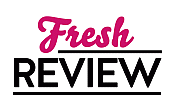 Reviewed by Annetta Sweetko
Posted September 29, 2012

Azurha was once an abused slave until she managed to escape and in the process kill her abuser. Cassius who had actually been on his way to assassinate the man himself rescues the young girl and takes her under his wing training her to become a feared and deadly assassin who is known only as the Rabbit. The name sounds tame enough but it evokes sheer terror in any who hears it. Her mentor, Cassius, whom she thinks is dead, is still alive and has recommended her for a very special job. Her new job is to kill the dying emperor's son. Having no loyalty to any Diezian, agrees, though she is not happy with the plan to get her close to her target. She will be a "gift" to him as a new concubine for his harem. Having been a slave she doesn't even want to think about going back to that even in pretense.
Titus Sergius Flavus is his father's son, and he has no choice but to rule the empire. But he is a more thoughtful Deizian, more of a philosopher than dictator. He has plans to fix the things he sees as wrong with the empire and strengthen the good, if only he can stay alive. At first he is no more thrilled with the "gift" than she is but is quickly disarmed by Azurha. She finds she has two choices: complete her mission as she has never failed to do or not complete it at the possible cost of her own life. She never dreamed it would be possible to fall in love with the man she was to kill.
The author certainly managed to weave a remarkable TANGLED WEB. With only a little background information Ms. McHugh gets you into the hearts of the emperor and the assassin as they struggle with their duties. The book is so hot it will leave you breathless as Titus and Azurha burn the sheets, but it will make you sigh over the emotion that comes from them both. There's also a lot of action as other assassins try to claim the reward on Titus' head while Azurha and his guards work to keep him safe. The ending is volatile and unforeseen as the immediate danger is eradicated. TANGLED WEB leaves enough undone so readers will be waiting anxiously for more of "The Deizian Empire" books, I know I will.
SUMMARY
The deadliest assassin in the empire just got too close to her target…
Azurha, a former slave turned deadliest assassin in the empire, has just been offered the ultimate challenge—seduce, then murder the new Emperor. But Titus is not the tyrant his forefathers were, and his radical ideas might be the glimmer of hope the empire needs.
Titus Sergius Flavus has yet to master the powerful magic of his ancestors—magic he must wield if he's to protect his people—but his father's death has left him no choice. Rule the Deizian Empire and attempt to right his ancestors' wrongs, or watch her fall to his greedy kin.
More than just Titus' ideas hold Azurha captive. Night after night, he awakens desires she thought lost, and uncovers the magic of her hidden lineage. As her deadline approaches, Azurha is forced to make an impossible decision—complete her job and kill the man she loves, or fail and forfeit both their lives.
---
What do you think about this review?
Comments
No comments posted.

Registered users may leave comments.
Log in or register now!