"A fantastic psychological thriller about the dark side of cheerleading!"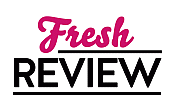 Reviewed by Rachael Dimond
Posted September 29, 2012

Thriller | Young Adult Suspense
Everyone has known a ''mean girl'' in high school. You know the clique of girls who are usually cheerleaders. Their bodies are perfect, makeup flawless, boys worship them and they can do no wrong. Mean girls get whatever they want with a snap of their fingers. They threaten authority, they flirt inappropriately with older men, and they do whatever it takes to get their way. DARE ME is the story of those girls.
Beth has always been the Captain of the cheerleading squad. She dominates all the girls and everyone fears her. Addy is her Lieutenant of sorts. She used to do whatever Beth said but their dynamic has changed. When the girls get a new coach named Colette French, Beth's world is turned upside down.
Coach French doesn't believe in having a Captain, she is the one in charge, not Beth. She works the girls extra hard to become perfect cheerleaders. Whether they resort to purging, starving, drinking, pills, whatever it takes, go for it. All of the girls on the squad worship their young new Coach and want to learn more about her life. Addy starts to form a friendship with her outside of school.
When tragedy hits, Addy is caught in the middle and is terrified. She cares about both her friends and doesn't want to pick sides. Without knowing who to trust, she starts to investigate what really happened. Will Addy find out the truth before another life is ruined? How far will Beth go to win back Addy's friendship?
DARE ME is extremely addictive from the very first page. I had no idea what I was getting into when I started it. What at first seemed like an innocent novel about cheerleading turned into a psychological mystery that was so creepy and chilling that I couldn't put it down.
DARE ME is comparable to Mean Girls the movie, but much darker and more sinister. The lengths Beth would go to, to feel like she is Queen Bee of the school was chilling. I haven't read a story like DARE ME in a very long time. I am still in shock by how exciting and mind blowing this book was.
DARE ME left me breathless, intensely turning the pages for 8 hours straight until I finished this book. The characters are very diverse and all too real. I would without a doubt recommend DARE ME to readers who enjoy a tightly plotted psychological novel. Overall, DARE ME is a superb novel and I cannot wait to get my hands on Megan Abbott's backlist.
Learn more about Dare Me
SUMMARY
Addy Hanlon has always been Beth Cassidy's best friend and trusted lieutenant. Beth calls the shots and Addy carries them out, a long-established order of things that has brought them to the pinnacle of their high-school careers. Now they're seniors who rule the intensely competitive cheer squad, feared and followed by the other girls -- until the young new coach arrives.
Cool and commanding, an emissary from the adult world just beyond their reach, Coach Colette French draws Addy and the other cheerleaders into her life. Only Beth, unsettled by the new regime, remains outside Coach's golden circle, waging a subtle but vicious campaign to regain her position as "top girl" -- both with the team and with Addy herself.
Then a suicide focuses a police investigation on Coach and her squad. After the first wave of shock and grief, Addy tries to uncover the truth behind the death -- and learns that the boundary between loyalty and love can be dangerous terrain.
The raw passions of girlhood are brought to life in this taut, unflinching exploration of friendship, ambition, and power. Award-winning novelist Megan Abbott, writing with what Tom Perrotta has hailed as "total authority and an almost desperate intensity," provides a harrowing glimpse into the dark heart of the all-American girl.
---
What do you think about this review?
Comments
No comments posted.

Registered users may leave comments.
Log in or register now!