"Another mind-blowing installment of 'The Hell's Eight'"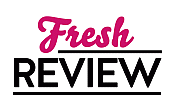 Reviewed by Annetta Sweetko
Posted September 23, 2012

Erotica Historical | Romance Historical | Western
The Hell's Eight, the only survivors of the massacre of their town by the Mexican army; have wreaked revenge on those who had destroyed their families. Having vowed to stick together, they do so through thick and thin and have built a haven for themselves in east Texas.
Lately, Caden Miller is thinking way to many of them are settling down and since he certainly doesn't plan to ever do that he is starting to get restless. Even Tia, who saved him and the others when they were young and got them more or less on the straight and narrow, has gotten hitched. Time for him to move on, even though it means leaving behind the only family he knows, and it means leaving Maddie behind before he is tempted.
Maddie O'Hare had been born and raised in a brothel and rescued by Tracker, one of the Eight, and brought to live with them. Despite where she was born and the life forced on her she has a sweetness and sunniness that makes you smile but on the other hand because of her beginnings her perception of herself, men and the world seem jaded yet sometimes childish. When Caden leaves to work on the gold mine claim she decides that he is what she wants and she follows him, but instead of getting to him, she is kidnapped and Caden has to rescue her. To do so he has to do something he said he wouldn't do. He marries her. Thus begin the trials and tribulations between a former gunslinger/Texas Ranger/miner and a former working girl turned baker. Is it possible for them to make a life together or is the past too much for either of them to overcome?
CADEN'S VOW is a remarkable story in a western setting with a good dose of honest emotions, family not of blood but of bond and a lot of steamy love scenes. I really enjoyed this book, though there were times I found Caden just a tad irritating when he would fall into name calling whenever he lost his temper. He always apologized, but it seemed to happen too many times for my comfort. All in all, Ms. McCarty certainly does know how to write a compelling story that makes you want to read it all in one setting and then turn around and read it again.
SUMMARY
His past has haunted him for a lifetime...but one woman could be his salvation
Gunslinger Caden Miller's compadres are becoming a bit too domesticated for his liking. So he's off to Kansas territory to carve out a living and a space of his own-alone, just the way he likes it.
Maddie O'Hare has been drawn to Caden ever since she escaped to the Hell's Eight compound from the brothel where she was born and raised. And she's not ready to let him go so easily...until she's captured by his new neighbors.
When Caden discovers that Maddie is being held against her will on a nearby ranch, he demands they release his fiancee. Caden is as surprised by his own lie as Maddie is, but the fiery promise in her grateful kiss is far more unexpected. With old enemies catching up with him, Caden and Maddie will face a danger that tests their passion-and will either bind them together forever or break them apart for good.
---
What do you think about this review?
Comments
No comments posted.

Registered users may leave comments.
Log in or register now!