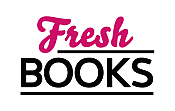 Great new reads in September
"Weller's Debut Book is an Amazing, Touching Tale of War and Remembrance"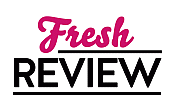 Reviewed by Joanne Bozik
Posted September 23, 2012

Literature and Fiction Literary
Abel Truman who fought in the Civil War and was maimed, is now 30 years later living in the Pacific Northwest, he must must make a very long journey. This journey will take him across the snow bound Olympic mountains. He's old, ill and tired but he and his dog start off on this long weary journey, his last journey.
Weller's debut novel alernates between 1864 and 1899 as you follow the life and times of Abel Truman. You will read about his war days and his war buddies. The terror, killings and loss of life. The battle of the Wilderness is staged in North Virginia for this part of the Civil War. Keep in mind that that some war parts in this book, are very descriptive of blood, guts and very gory, but WILDERNESS is a book to be read.
As Abel travels on his journey with his dog, he thinks back on the death of his wife and child. Many thoughts go through his mind, a wonderful story to be told. There are also beautifully told stories of other characters in this book that can pull at the heart strings.
In the 1899 chapters, Abel is living an isolated life with his dog before he runs into a pair of thieves working their way down the Pacific Coast. The alternating chapters essentially make for two redemption storiesóthe first a chronicle of Abel's awareness of the folly of racism and the futility of war, the second a tale of human capacity for not just survival, but heroism. Lance Weller writes so well of nature's imagery that you feel you are right there with the characters in WILDERNESS.
I found Lance Weller to be an amazing author, and WILDERNESS is a must read.
SUMMARY
Thirty years after the Civil Warís Battle of the Wilderness left him maimed, Abel Truman has found his way to the edge of the continent, the rugged, majestic coast of Washington State, where he lives alone in a driftwood shack with his beloved dog. Wilderness is the story of Abel, now an old and ailing man, and his heroic final journey over the snowbound Olympic Mountains. Itís a quest he has little hope of completing but still must undertake to settle matters of the heart that predate even the horrors of the war.
As Abel makes his way into the foothills, the violence he endures at the hands of two thugs who are after his dog is crosscut with his memories of the horrors of the war, the friends he lost, and the savagery he took part in and witnessed. And yet, darkness is cut by light, especially in the people who have touched his lifeófrom Jane Dao-Ming Poole, the daughter of murdered Chinese immigrants, to Hypatia, an escaped slave who nursed him back to life, and finally to the unbearable memory of the wife and child he lost as a young man. Haunted by tragedy, loss, and unspeakable brutality, Abel has somehow managed to hold on to his humanity, finding way stations of kindness along his tortured and ultimately redemptive path.
In its contrasts of light and dark, wild and tame, brutal and tender, and its attempts to reconcile a horrific war with the great evil it ended, Wilderness tells not only the moving tale of an unforgettable character, but a story about who we are as human beings, a people, and a nation. Lance Wellerís immensely impressive debut immediately places him among our most talented writers.
---
What do you think about this review?
Comments
No comments posted.

Registered users may leave comments.
Log in or register now!