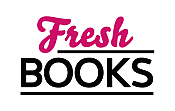 Read some great books in April...you'll be blooming!
"A group of women in a home renovation reality show in this novel about friendship and new beginnings"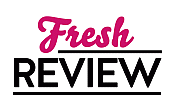 Reviewed by Patricia Woodside
Posted September 20, 2012

OCEAN BEACH is a novel about relationships and new beginnings. A group of women, somewhat unlikely friends bonded by adversity, come together in Miami's South Beach prepared to work hard on renovating a historic home for a television pilot they hope will renovate their careers and their lives.
Avery, the architect, needs to prove she's not a dumb blond, capable of leading the large-scale renovation effort on her own. Nicole, the former upscale matchmaker, puts her design skills to work as she rebounds from the scandal and personal treachery of her Ponzi-scheming brother. Kyra, the relatively new mother, is crafting a new life for herself and her child after her Hollywood career went bust. Madeline, Kyra's mother and the resident den mother, is along to ensure her grandson is well taken care of while Kyra contributes to the renovation and while she figures out what she wants from her twenty-six year marriage, a relationship severely damaged by losses resulting from Nicole's brother's treachery, and Deirdre, Avery's mother and former upscale interior designer, lends her expertise to the project while she attempts to build a relationship with the daughter she abandoned at a young age to pursue her career.
Then there's Max, the former vaudevillian whose wife passed away leaving him tasked to renovate the house and to find the son that went missing years ago.
Problems begin upon the women's arrival, when they learn what they thought would be a renovation show has turned into a 24-7 reality show, putting their work—and their rocky relationships—on full view.
Unlike what is often the case with women's ensemble novels, there's no single character here whose story stands out, to whom the rest of the cast plays supporting roles. In OCEAN BEACH, all of the characters are central to the story and all of their stories progress as the story moves forward. Thus, it can be difficult at times to keep up with what is happening with all of the women, especially if one did not read the preceding novel, Ten Beach Road, but after a few chapters, it gets easier as the characters establish their personalities and problems.
Wax puts on display what most would expect when this many women live and work together in the same environment: laughs, tears, anger, occasional cattiness and every emotion in between. The women challenge themselves and each other in ways that are not always pretty but always cause them to change and grow, as worthy relationships do. Wax also deftly incorporates the mystery of Max's son, making it a rallying point for these disparate women. Readers may figure it out early on but will keep reading to see how things play out for these unlikely reality show participants —and for Max, the lovable nonagernarian whose dilapidated home brings purpose to the women's lives.
SUMMARY
Renovating one dilapidated beach house got unlikely friends Madeline, Avery, Nicole and Kyra a television show. Renovating their second one may make them bona fide stars— or reality has-beens. A once grand historic house on Miami's South Beach has seen better days, which makes it the perfect project for their new show, "Do Over." But restoring it to its former glory poses new challenges. As the women work together on their newest project, they each also find themselves struggling with their own personal renovations in life, work and love.
As Avery tries to handle the logistics of a now long- distance relationship and deal with her overbearing mother, Kyra is torn between two men who make their livings on opposite sides of the camera—and one of them is the father of her son. Nicole is once again playing matchmaker, while coming to terms with the fact that she's too old for the South Beach nightlife, and Maddie is trying to hold the whole project—and her marriage—together. As the hurricane season looms, the four friends wonder just how they'll weather life's storms...
---
What do you think about this review?
Comments
No comments posted.

Registered users may leave comments.
Log in or register now!