"A tough-as-nails cat helps solve a series of small-town murders"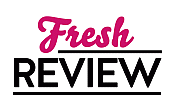 Reviewed by Auriette Lindsey
Posted September 11, 2012

Mystery Pet Lovers | Mystery Cozy
Sunny Coolidge has problems. She lost her big city newspaper job while caring for her grumpy bad-patient dad, her car door barely opens, and she's just given up her Saturday to help the town Cat Lady hunt for a lost lottery ticket. When Sunny finds the woman dead, she soon finds herself at odds with the county sheriff, who wants to rule it an accident; her travel agency boss, who fears that the murder will hurt tourism; and the killer, who wants to end Sunny's journalistic inquiries permanently. With the help of handsome town constable Will Price, and Shadow, one of the Cat Lady's feline friends, Sunny begins to uncover more clues, the bodies begin to pile up, and Sunny soon finds that she may be the killer's next target.
THE BIG KITTY falls squarely between dark, intense thrillers and comic detective romps. The murders are handled fairly seriously, and the dangers feel very real. The overall tone, though, is somewhat light-hearted. The mastermind's henchmen are bumbling, at best, and the small-town politics and neighborhood squabbles keep things from getting too dark.
Author Claire Donally tells part of the story from Sunny's point of view and part of it from Shadow's perspective. Shadow has his own way of looking at the world, and his observations help us, the readers, make connections that the humans in the story can't quite see. His actions -- though not always deliberate -- also help protect his new family.
THE BIG KITTY was a fast and enjoyable read, and I'm looking forward to reading future tales of Sunny and Shadow, solving mysteries in Maine.
SUMMARY
Did curiosity kill the cat lady?
Sunny Coolidge left her New York City newspaper job to go back to Maine and take care of her ailing father. But there's not much excitement—or interesting work—in Kittery Harbor. So when Ada Spruance, the town's elderly cat lady, asks for help finding her supposedly-winning lottery ticket, Sunny agrees. But when she arrives at Ada's, with a stray tomcat named Shadow tagging along, they discover the poor woman dead at the bottom of her stairs. Was it an accident—or did Ada's death have to do with that missing lottery ticket, which turns out to be worth six million dollars?
Town Constable Will Price suspects the worst. And Sunny's reporter instincts soon drive her to do some investigating of her own. Even Shadow seems to have a nose for detective work. Following the trail of the purrloined ticket, Sunny and Shadow try to shed some light on a killer's dark motives—before their own numbers are up…
---
What do you think about this review?
Comments
No comments posted.

Registered users may leave comments.
Log in or register now!