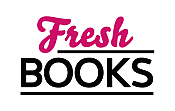 June blooms with love and intrigue
"Dash and Elena are captivating and delightful."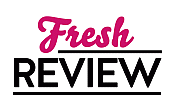 Reviewed by Jessica Dunn
Posted August 10, 2012

Dashiell Matthews, Viscount Carrington has been haunted by the murder of Lady Ashton since he was twelve. Dash and his friends loved Lady Ashton as if she were their mother. For Dash she was the only mother he had known since his died giving birth to him. So finding Lady Ashton's body destroyed something in him and he vowed someday the man who killed her would come to justice. When Dash was old enough his father brought him into the Young Corinthians club, a secret agent organization with the stipulation that he and his two best friends never investigate the murder or The Bishop. Then years later when all the friends are reunited Sophie Ashton begs her childhood friends to help her find her vengeance on the man who killed her mother.
Lady Elena Barnes has been hiding out in Dorset behind her books. At the age of twenty-five Elena has no notion of ever finding her prince charming. Elena's debut in London was disastrous and she will forever be labeled bluestocking. Her life has become quiet and content; until her father brings her the news they have inherited a rare collection of books. Elena heads to London to catalog, pack and bring the extraordinary library to her home. Once she arrives at Lord Carrington's home Elena finds it impossible to keep her nose buried in books when Dash is around. Dash is beautiful and Elena is uncomfortable with the things he makes her feel.
THE SAINT WHO STOLE MY HEART combines mystery with passion and longing. Dash's thirst for vengeance is fierce but his longing for Elena is mystifying to him, he thought that part of him was lost to the darkness of revenge. THE SAINT WHO STOLE MY HEART has a lively plot that kept me on the edge of my seat from beginning to end. I found Dash and Elena's story captivating and delightful and couldn't help but cheer their success. I recommend this book whole heartily and encourage reading the first three books of Stefanie Sloan's Regency Rogues novels.
SUMMARY
Desire, danger, intrigue, and steamy seduction unite a sexy spymaster and an intrepid bluestocking as Stefanie Sloane's luscious new series continues.

Possessed of a brilliant mind and a love for puzzles, Dashiell Matthews, Viscount Carrington, is a crucial member of the elite Young Corinthians spy league. Assuming the façade of an addle-brained Adonis, he hunts for a notorious London murderer known as the Bishop. When fate causes him to cross paths with Miss Elena Barnes, Dash discovers an enigma that will prove delightfully intoxicating to unravel: a voluptuous beauty as intelligent as she is fearless.

Only the lure of a collection of rare books bequeathed to her family by Dash's late father could tempt Elena from her cozy rural life to the crush and vanity of London. But if Elena finds his lordship to be the most impossibly beautiful man she's ever seen, he also seems to be the stupidest. Which made her body's shameless response to his masterful seduction all the more unfathomable. Yet when she discovers Dash's mission to track the dangerous Bishop, she willingly risks everything—her trust, her heart, her very life—to join him.
---
What do you think about this review?
Comments
No comments posted.

Registered users may leave comments.
Log in or register now!