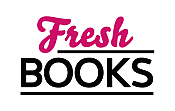 Summer Reads are HOT in July!
"If you're going to connect with the vampires, it might as well be with the most famous vampire!"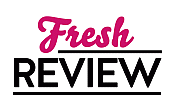 Reviewed by Vicky Gilpin
Posted August 8, 2012

Leila has had tragedy in her past, and many of her current decisions have the sole purpose of escaping future tragedy. However, to do that, Leila has had to escape normal social interaction and stay out of the figurative spotlight by remaining in a literal one: an Olympic-quality gymnast, Leila feels most comfortable traveling from place to place, getting to know no one but the other circus and carnival people, those who understand what it's like to be stared at just a little too long. However, Leila's days of hiding have come to an end because she accidentally revealed her abilities, and the villains want to use them for power and revenge.
A power in his own right, Vlad Tepesh lets no one into his mind but other vampires, and even then, only as far as he allows them. When he is surprised by Leila's presence in his mind, she works to try to bring him to her in order to save her and her friends. However, is requesting the Dragon's help akin to using an incendiary device to swat a fly? Neither Vlad nor Leila feel they can trust the other, but they need each other, not only to keep people safe, but also to try and thaw their hearts.
I loved ONCE BURNED. I liked the strength of the female protagonist, her friends, and her reactions. I felt the reactions of her family were realistic and well-described. In addition, I like the cognitive dissonance between Vlad's way of solving difficulties (like punishing his staff for not following his directions to the letter) and modern thought because Frost does not sparkle-up the historic figure responsible for Stoker's most popular work so much that he has left his gruesome past behind. I also like her research on his history: Vlad Tepesh (the historical person) did a lot of horrible things and also had a tragic childhood, so I'm glad Frost included that information in the exposition of her character's history.
I follow the "read everything by Jeaniene Frost" rule of thumb, and ONCE BURNED did not disappoint. Vlad has appeared in her previous works, so a full book about his experience is excellent. Fans of Cat and Bones will be happy to see their brief cameo in this work, and those who fall in love with ONCE BURNED will want to get Jeaniene Frost's other works to tide them over until the next Night Prince novel is published
SUMMARY
After a tragic accident scarred her body and destroyed her dreams, Leila never imagined that the worst was still to come: terrifying powers that let her channel electricity and learn a person's darkest secrets through a single touch. Leila is doomed to a life of solitude...until creatures of the night kidnap her, forcing her to reach out with a telepathic distress call to the world's most infamous vampire...
Vlad Tepesh inspired the greatest vampire legend of all--but whatever you do, don't call him Dracula. Vlad's ability to control fire makes him one of the most feared vampires in existence, but his enemies have found a new weapon against him - a beautiful mortal with powers to match his own. When Vlad and Leila meet, however, passion ignites between them, threatening to consume them both. It will take everything that they are to stop an enemy intent on bringing them down in flames.
---
What do you think about this review?
Comments
No comments posted.

Registered users may leave comments.
Log in or register now!