"When Terror Strikes, Eve and Her Team bring it to its Knees"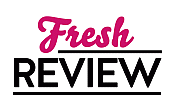 Reviewed by Sandi Shilhanek
Posted August 5, 2012

Paranormal Thriller | Romance Suspense | Thriller Crime
DELUSION IN DEATH is 35th book in the In Death series. It's truly amazing to me that J.D. Robb can continue to come up with different and interesting ways for murder to happen, and that we as readers find each one plausible.
As with any long running series (for that matter with any author who writes more than one book) some stories are going to resonate with some readers more than others. Unfortunately for me DELUSION IN DEATH didn't hit quite the mark as the previous few books did.
As DELUSION IN DEATH opens it's a hot summer night in New York City, and what better way to wind down a hard day at the office, then to kick back with some friends, happy hour, and appetizers. No one expects that what they might be doing is being involved in a mass murder at their local hangout.
The carnage that awaits Eve and her crew is something that they haven't had to experience before, and if I'm recalling correctly it's one of the few stories written in the series with a mass murder. How will they ever get all the victims tagged, identified, and find the how, what, why, and most importantly the who that killed them.
Eve and her team are good at what they do, and use whatever means available to them to get the job done, but unfortunately there is one more mass murder before they really discover the who, what, why, and how of things. DELUSION IN DEATH was a bit of a history lesson, and showed how the mindset of our ancestors, and their actions might influence not only the generation that immediately follows them, but perhaps for generations yet to come.
As I said earlier in this review this book just didn't quite work for me, and that was for several factors...1) I felt that it was more technical and more of a history lesson that I personally like, 2) I missed the interpersonal relationships that seemed to be coming back in the previous two (2) titles, and 3) I didn't really have time to sit and read, and therefore it took me awhile to read. So with my reasons stated I do believe that the In Death series is evolving and in my own opinion that is what a series needs to do to not only keep its current readers, but to attract new ones as well. If you are new to the In Death series I think DELUSION IN DEATH could be a good starting point because the focus is on Eve, a very dedicated New York City police lieutenant and the process that she uses to not only solve, but to do it quickly a crime that has the potential to threaten her beloved city.
SUMMARY
It was just another after-work happy-hour bar downtown, where business professionals unwound with a few drinks . . .until something went terribly wrong.
And after twelve minutes of chaos and violence, eighty people lay dead.
Lieutenant Eve Dallas is trying to sort out the inexplicable events. Surviving witnesses talk about seeing things—monsters and swarms of bees. They describe sudden, overwhelming feelings of fear and rage and paranoia. When forensics gives its report, the mass delusions make more sense: It appears the bar patrons were exposed to a cocktail of chemicals and illegal drugs that could drive anyone to temporary insanity—if not kill them outright.
But that doesn't explain who would unleash such horror—or why. And if Eve can't figure it out fast, it could happen again, anytime, anywhere. Because it's airborne. . . .
---
What do you think about this review?
Comments
No comments posted.

Registered users may leave comments.
Log in or register now!