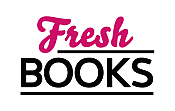 Read some great books in April...you'll be blooming!
"Uncompromising, courageous faithful journey of divorced, unemployed woman from born-again family"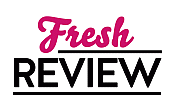 Reviewed by Patricia Woodside
Posted August 2, 2012

Ellen Carlisle knows more about Christianity than she cares to, thanks to her born-again parents who sent her to Jesus camp and faithfully required attendance at at least one worship service every Sunday. But coming from a Christian family hasn't shielded Ellen or her siblings from pain and family turmoil, and it surely hasn't made Ellen want to draw any closer to a God with whom she's not quite sure she wants anything more to do with her than she wants to do with Him.
When her husband leaves her because she cannot have children, Ellen moves back home and back among all of the quirks and baggage that come with living under the roof of her evangelical-believing parents. Divorced and unemployed, Ellen must begin to shape a new life for herself, including the possibility of risking her heart once more, as she navigates murky faith-filled waters.
CAN I GET AN AMEN? is definitely not what most folks would call Christian or even inspirational fiction, given the profanity and crassness of some of the language and subject matter. On the other hand, at times, it seems as though it's heading toward a "come to Jesus" moment, just the kind many readers shy away from. But in the end, CAN I GET AN AMEN? ranks high among contemporary fiction that explores faith in an uncompromising, courageous manner. It's the kind of story that some readers will love and others will hate.
Ellen struggles with her faith throughout the story. Nothing about believing in God comes easy for her and most of what she knows or experiences repels her like bug spray. She also struggles with the details of day-to-day living. Her health is less than desired. Her relationships are complicated. Her work life is tedious. Her romantic life alternates between whimsically encouraging and deeply depressing. In short, Ellen is a very realistic, modern woman with troubles most women will relate to on one level or another, and that's what makes CAN I GET AN AMEN? so compelling.
It's as if Sarah Healy decided to cut open a vein and spill the angst and hope of women everywhere on to the pages of her book. CAN I GET AN AMEN? is funny, thoughtful, provocative... it's difficult to believe this is Healy's first book. One can only hope there will be many more.
One thing I didn't like was a snide comment made about "blacks selling crack on side of road". Although it fit perfectly in context and the character was being sarcastic in his dialogue, comments like these serve only to perpetuate ugly, negative stereotypes. Granted, the whole book takes on stereotypes about conservative Christians in similar fashion, but this particular comment felt as though it could have easily been replaced with something else that would have made the point just as effectively.
But putting that aside, CAN I GET AN AMEN? is a fantastic read and will certainly be on my short list of best books for 2012.blacks selling crack on side of road
SUMMARY
When the last thing you want is the one thing you need, you've got to have a little faith...

Growing up, Ellen Carlisle was a Christian: she went to Jesus camp, downed stale Nilla wafers at Sunday school, and never, ever played with Ouija boards. Now, years later, when infertility prevents her from giving her ambitious attorney husband a family, she finds herself on the brink of divorce, unemployed, and living with her right-wing, Born Again Christian parents in her suburban New Jersey hometown. There the schools are private, the past is public, and blessings come in lump sums.

Then Ellen meets a man to whom she believes she can open her heart, and she begins to think that maybe it's true what they say, that everything happens for a reason… Until all that was going well starts going very badly, and Ellen is finally forced to dig down deep to find her own brand of faith.
---
What do you think about this review?
Comments
No comments posted.

Registered users may leave comments.
Log in or register now!