"Mall Cop Solves Double Murder"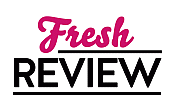 Reviewed by Min Jung
Posted July 31, 2012

EJ Ferris is a mall cop at Fernglen Galleria, which is an adjustment from her days as a member of the military police. But after being medically discharged, her job prospects have been limited, and she really enjoys the law enforcement life. Being a mall cop affords her some aspects of that until she can find a job with a police department. Most of her days involve assisting lost children, giving information, and reminding customers that they seem to have "forgotten to pay" for something, but it's a job she enjoys.
EJ's routine is thrown for a loop when she arrives to work and spots what appears to be a homeless man sleeping outside of an entrance. When she approaches him, she realizes that he is not only a dead man, but a person that she saw in the mall the day before. Unfortunately, the timing is awful since half of the security cameras at the mall are suspiciously out of commission.
Detective Helland of the local police force doesn't want EJ's involvement in the case, and he often reminds her that she is no longer part of any police force. But she believes that she can be helpful in solving this case. She knows the people in the mall better than Helland and his force, so talking to them to get information will be easier for her. Her investigation takes a hit, though, when her boss is the next body to turn up. Although there was no love lost between EJ and Dennis Woskowicz, she is dismayed that another murder is associated with her workplace, which is usually a safe haven suburban shopping.
EJ's investigation takes her out of town, involves her grandfather (who is a former CIA operative), and has her questioning all three of Woskowicz's ex-wives to see if any may have been more motivated than the other to see him offed. While she's investigating, she's appointed interim security director, the board of the mall asks her to apply for her boss' job, and she's trying to figure out what secret Jay (the cookie seller in the food court) is hiding.
Once again, Ms DiSilverio has written a fun, well-paced mystery that keeps readers guessing. I love getting to know EJ more, as well as the other people who inhabit Fernglen mall. EJ's grandfather provides endearing comedic relief without being corny or over the top, which isn't something every author does well. The culprit was revealed at exactly the right time and it was someone who was never on my radar, although clues were aplenty, in retrospect.
The only gentle criticism I have about the series is that EJ is in a constant search for a job on a police department, but as the series is called Mall Cop Mystery and EJ is the protagonist, this ongoing subplot seems rather tedious. It's akin to when a hit television series has their star held hostage, when the audience knows the series is ongoing and the star isn't leaving the show. While readers want to root for EJ to be happy, they also wants the series to continue.
SUMMARY
For mall cop E.J. Ferris, catching customers who "forgot to pay" is quite a change of pace from her former life in the military. But when a real crisis heats up her climate- controlled domain, her old instincts come back quicker than last year's skinny jeans.
On good days, Fernglen Galleria is a tranquil haven of capitalist splendor—but today is not one of those days. Arriving for her morning shift, E.J. spots a sleeping homeless person outside the east entrance. But the teenage boy turns out to be neither homeless nor asleep. He is, however, dead.
With half the security cameras sabotaged, no one can be sure what happened. E.J. is determined to help solve the case—whether Homicide Detective Helland likes it or not. Uncovering a deadly conspiracy right in her own mall, E.J is about to catch a killer, or get put on lay-away for good…
---
What do you think about this review?
Comments
No comments posted.

Registered users may leave comments.
Log in or register now!