"Wyoming cowboy + New York cop = sizzling, pleasure filled nights on the range"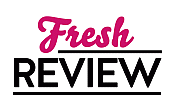 Reviewed by Jessica Dunn
Posted July 25, 2012

What started off as a just a case of guarding witness Bridget Wilder, has now become about protecting a friend. Rodney is a strong, sexy New York cop that is brought to Wyoming because of Bridget's case but, they both become a part of the James family. Rodney's new friend Bridget falls hard and fast for ranchers and brothers Mark and Matt James The three embark on a steamy yet untraditional committed relationship. For Rodney he has his sights on the younger James brother, Jacob. Rodney's attraction to Jacob is strong and the two begin playful flirtation. Unfortunately their flirtation hits a dead end when Rodney is shot in the line of duty. Rodney longs to be with Jacob but he is a cop and he knows what that means to a loved one. The knowing that once he recovers and returns to duty he would hurt Jacob a little everyday never knowing if today is the day Rodney doesn't make it home.
Jacob doesn't understand what's happened to the man whose sensual flirtations have become to mean the world to him. He can't understand why Rodney has pulled away from him and the possibility of something magical. Jacob puts his broken heart aside and steps up as a best friend to help Rodney through physical therapy and rehab. Now that Rodney is on the road to recovery will he just head back to New York? Jacob understands that being a cop is who Rodney is but the thought of losing him promises to break the man who Jacob wants to become. Jacob is willing to risk it all if he can just get the chance to be with Rodney once and for all.
BECAUSE IT'S TRUE is the final novel in Mari Carr's Just Because trilogy. The three older James brothers have endured long rough roads towards finding true love but will the last single James brother ever find his happily ever after? BECAUSE IT'S TRUE is filled with angst, passion and joy and delivers everything a reader could ask for.
SUMMARY
Sometimes there are only two choices. Love…or leave.
Jacob James falls for Rodney the moment the New York City cop crash lands into his far-too-predictable ranch life. The sexy city slicker is everything a lonely Wyoming cowboy could ever dream of. When Rodney is shot in the line of duty, however, their off-the-charts attraction turns unexpectedly cool. Jacob offers the only thing he has left—friendship.
All Rodney can think about—besides his cowboy lover—is getting back to his job. But what good is a cop who can't fire a gun? While he's grateful for Jacob's support through months of grueling physical therapy, how can he offer anything more when his own future is so uncertain?
When he's finally cleared to return to work in New York, Rodney thought it would be the happiest day of his life. Except reaching his goal means leaving Jacob behind…and a future he never thought he wanted. Until now…
Warning: New York City cop meets Wyoming cowboy. Come on. You know that's going to be hot.
---
What do you think about this review?
Comments
No comments posted.

Registered users may leave comments.
Log in or register now!