"A Spirited Pirate Tale With a Twist"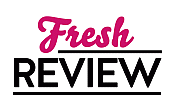 Reviewed by Diana Troldahl
Posted July 23, 2012

One of the most mysterious members of the Falcon Club is on a quest to repay his oldest, deepest debt of honor when his beloved ship is sunk beneath him. Jinan Seton is tied to the mast of an American brig that has seen better days and confronted by the perplexing presence of the captain, Violet De Vile. It isn't long before he discovers she is in fact the person for whom he has been searching for the past twenty two months; Viola Carlyle, stolen from her family 15 years ago. The problem is she seems perfectly happy captaining her crew of 54. How is he to convince her to return to a life she barely remembers? After he wins his way free, of course.
It has been a very good day in the life of Violet De Vile, not only has she won a ship-to-ship battle but she has at her mercy the notorious privateer known as the Pharaoh. He is remarkably easy on the eyes for a man of such a dark reputation and as she has her men strip their captives of clothes and weapons she finds it hard to focus on anything he has to say.
Katherine Ashe has a wonderful way of taking a basic standby of historical romance, being captured by pirates, and standing it on its ear. Like the first book in the Falcon Club series, (When a Scot Loves a Lady) HOW TO BE A PROPER LADY is based firmly in its comfortable niche of Victorian-era romance but spiced up remarkably by her use of unusual elements and strikingly unique characters to tell her very entertaining tales.
I love a writer who can infuse a dramatic story of love and heartache with huge dollops of humor, and Katherine Ashe does not disappoint. I have also enjoyed her Rogues of the Sea series. Book three in the Falcon Club group is due out in September, 2012 and I can hardly wait.
SUMMARY
The Rules of Being a Proper Lady

1) Never take steps greater than six inches apart.

2) Never look boldly at a gentleman.

3) And never, ever, kiss a man who is not your fiancÉ.

But beautiful, bold Viola Carlyle doesn't care about the rules. And she desperately wants to kiss the notoriously tempting Captain Jin Seton, the man who brought her kicking and fighting back to English society. Kidnapped as a child, now she longs to return to that life of freedom where she was able to live—and love—as she wished.
Having hunted Viola for two years, Jin Seton has finally found his good luck—for, by finding Viola, his oldest, deepest debt will at last be paid. And although he has vowed not to let her win his heart, this very improper lady might finally be the one who tames him.
---
What do you think about this review?
Comments
No comments posted.

Registered users may leave comments.
Log in or register now!