"Will Watching Another Wed Rekindle An Old Flame?"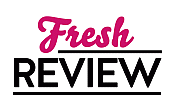 Reviewed by Jessica Dunn
Posted July 21, 2012

Bianca Rogers AKA,Bee married her high school sweetheart right after graduation. Its ten years later and they have grown into virtual strangers to themselves and each other. They have filed for divorce and when they sign those final signatures their marriage will be over. Bee has been unable to make herself sign the papers but she promises herself after her brother's wedding she will go back home and sign on the dotted line.
All the wedding preparations give her second thoughts as to what could have or should have been. As the wedding nears she literally falls into a tall, hard and smoking hot man. He introduces himself as Brody Evans. It turns out Brody too is going through a divorce and is having regrets about not making the most of his marriage while he had the chance. The two have immediate chemistry that is off the charts. Brody and Bee heat up the sheets and open up to one another. The two of them share what went wrong with their marriages and how they would desperately give anything for a second chance to make things right.
Jess Dees' AFTERNOON RHAPSODY BANDICOOT COVE: THE WEDDING BOOK 1 is a fast paced novel that explores the possibility of second chances at love. Is it ever too late? Speaking as a woman who married her high school sweetheart and after 20 years of marriage divorced, I know something about what Bee must have been feeling. But what else I know is we were able to find our way back to each other and now have a marriage I always dreamed of.
As I read AFTERNOON RHAPSODY I couldn't help but hope Bee was able to find her second chance too. I won't spoil the ending as there some very surprising twists and turns in this short but sweet story. This was my first experience with a Jess Dee novel but will absolutely not be the last.
SUMMARY
A second chance at love is worth fighting for.
Bandicoot Cove: The Wedding, Book 1
Bianca Rogers is one signature away from finalizing her divorce. And she will finalize it just as soon as she gets home. But for this weekend, sheís putting her troubles aside and enjoying the gorgeous, sunlit luxury of Bandicoot Cove, the resort where her brother is getting married. The last thing she expects is to be knocked off her feetóliterallyóby gorgeous Brody Evans.
The fireworks are instantaneous. Brody is just her type: sexy, warm, friendly, and in the same boat as her: in the process of getting a divorce.
Spending time together is a mutual no-brainer. Attraction quickly grows to full-blown lust. But flying sparks come with increasingly personal conversations, and soon neither of them can ignore their past mistakes or the circumstances that have led them to the island.
Now itís time to determine whether old hurts and sudden doubts will prevent love from leading them to a whole new happily ever after.
Warning: If you donít believe in second chances, never thought it was possible to fall in love again and arenít interested in scrumptious, hot love scenes, then this story probably isnít for you. Youíd be missing out Ė big time Ė but yeah...itís probably not for you.
---
What do you think about this review?
Comments
No comments posted.

Registered users may leave comments.
Log in or register now!