"Another murderer is on the loose in Seattle with a close connection to a previous serial killer case."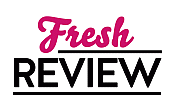 Reviewed by Tanzey Cutter
Posted July 20, 2012

Thriller Psychological | Thriller Serial Killer
A year after serial killer Ethan Wolfe is killed and his lover Abby Maddox is incarcerated for the attempted murder of PI Jerry Isaac, bodies of half-naked young women are found throughout Seattle. It becomes obvious there is a connection to the earlier case, since "Free Abby Maddox" is carved into their backs.
Abby is serving a 20-year sentence for her attack on Jerry (she slashed his throat with a knife), while authorities are also getting ready to prosecute her for the many murders her ex-lover carried out. Always the master manipulator, Abby finds out about the new murders and wants to facilitate a plea bargain before her murder trial starts next month. She's been receiving fan letters and knows about the website set up in her name, and Abby is sure she can provide police the new serial killer's name. In exchange, she wants to be sent to a minimum-security prison and all murder charges dropped.
This is the last thing Jerry Isaac wants to happen. He and his old partner, Seattle detective Mike Torrance, know Abby is working the system and has some devious plan already set in motion. They just have to figure out what it is, especially when her information leads them to apprehending the killer and they have to honor her plea-bargain demands.
Of course, Jerry and Mike are right in their assessment of Abby and her manipulative ways, and it doesn't take long for their worst nightmare to come true. Will they be able to ascertain her latest scheme before it's too late for another victim?
FREAK is the sequel to Jennifer Hillier's frighteningly chilling CREEP, which I thoroughly enjoyed and highly recommend. However, FREAK fell short of my expectations. Anticipating the same level of spellbinding suspense and frightening revelations, I was somewhat disappointed as I easily figured out most of the plot twists. That said, this creepy psychological thriller is well-written and I was compelled to finish it.
Learn more about Freak
SUMMARY
Sitting alone in a maximum-security prison cell, Abby Maddox is a celebrity. Her claim to fame is the envy of every freak on the outside: she's the former lover of Ethan Wolfe, the killer who left more than a dozen dead women in his wake and nearly added Puget Sound State professor Sheila Tao to the tally. Now Abby, serving a nine-year sentence for slashing a police officer's throat in a moment of rage, has little human contact — save for the letters that pour in from demented fans, lunatics, and creeps. But a new wave of murders has given Abby a possible chance for a plea bargain — because this killer has been sending her love letters, and carving a message on the bodies of the victims: Free Abby Maddox.
Jerry Isaac will never forget the attack — or his attacker. The hideous scarring and tortured speech are daily reminders that the one-time Seattle PD officer, now a private investigator, is just lucky to be alive. Abby Maddox deserves to rot in jail — forever, as far as Jerry's concerned. But she alone may possess crucial evidence — letters from this newest killer — that could crack open the disturbing case. With the help of Professor Sheila Tao, seasoned police detective Mike Torrance, and intuitive criminology student Danny Mercy, Jerry must coax the shattering truth from isolated, dangerous Abby Maddox. Can he put the pieces together before Abby's number one fan takes another life in the name of a killer's perverted idea of justice?
---
What do you think about this review?
Comments
No comments posted.

Registered users may leave comments.
Log in or register now!