"Gripping Tale of Faith as Three members of a gospel group struggle to live what they sing"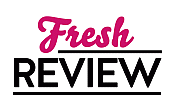 Reviewed by Patricia Woodside
Posted June 21, 2012

Multicultural Contemporary Fiction
DESTINY'S DIVAS is the story of three women who span three age groups and form the hottest, new gospel group, Destiny's Divas. They sing and share their testimonies of how God has inspired them to live godly lives—Sierra Dixon as a saved, celibate single twenty-something woman; Raine Omari as a thirty-something former R&B singer now wife and mother; and Liza Washington as a forty-something pastor's wife.
But the devil is in the details, and the details of these women's lives don't match up to what they are singing about. Sierra claims to be celibate but is sexually active in her relationships. Raine talks about unconditional love as she wrestles with her mother-in-law for control of her family. And Liza suspects that all is not as it seems in her husband's teen ministry, but she's fine with turning a blind eye...for now. If any of their secrets are exposed, even to each other, it could mean the end of their singing ministry.
With DESTINY'S DIVAS, author Victoria Christopher Murray triumphs again. The depth and storytelling mastery in her latest novel demonstrate why she is the grande dame of urban Christian fiction. Sierra, Liza and Raine are real women with real problems. Murray uses their lives and their lies to highlight serious issues that befall women of all races, colors and even faiths.
It's hard to say much more than that without giving away some of the more delicious plot twists, but suffice it to say, you will move swiftly through the pages as surprise after surprise pops up. And when things seem blackest, for each of these ladies individually as well as collectively, Murray finds a believable way to tie up the loose ends, bringing this tale to a more than satisfying conclusion, albeit not a fairy tale one. Sometimes we have to pay for our misdeeds, which Sierra, Raine and Liza each must learn.
Readers and fans of Murray's work can only hope we get to visit with these women again and that the next installment isn't too far into the future. DESTINY'S DIVAS has all the makings of a great new series for readers who love to have journeys of faith turned into conceivable, credible, gripping fiction.
SUMMARY
Secrets, scandal, and sin abound in the private lives of popular evangelic gospel group Destiny's Divas in this page-turning and revealing novel by the Essence-bestselling author.
Sierra, Raine, and Liza are Destiny's Divas, a gospel group whose unique blend of singing and testifying has gained them fans across the country. They tell the world about how good God has been to them, but off-stage, each is living a life totally opposite to what she preaches—and each is harboring a secret that could ruin them all.
Twenty-something Sierra Dixon speaks about the joy of being single, though she is anything but, drifting from one relationship to another. Although she stresses the importance of unconditional love within the family, Raine Omari has hit her breaking point with her mother-in-law and is ready to take drastic steps. And when Liza Washington discovers that her pastor-husband is in the middle of a scandal that could bring down more than just their ministry, she knows she must do something to stop him. On one a fateful evening all of their secrets are exposed, and one diva commits an act that will land her in prison for the rest of her life…Each has motive; who will crack?
Destiny's Divas is another compelling novel by Victoria Christopher Murray, a surefire hit about three women struggling to bridge the dangerous gap between appearance and reality.
---
What do you think about this review?
Comments
No comments posted.

Registered users may leave comments.
Log in or register now!