"Definitely a must read!"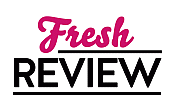 Reviewed by Maria Munoz
Posted May 31, 2012

Olivia MacKenzie met the other Pips (Samantha, Jane, and Collins) when they were all children trying to make it through life in a hospital as they received experimental treatment for cancer. They relied on pranks and each other to get through today at a time when tomorrow was uncertain. Twelve years later they're still best friends and thriving, alive to attain their life goals. Olivia's goal is to take down her cold and heartless father who she believes has stolen millions of dollars through corrupt investing and is currently running a giant Ponzi scheme. She has the one job that might get her the proof she needs against her father... she works for the IRS. Unfortunately, the downturn in the economy has hit every agency hard. Fearing job cuts, Olivia has been setting up job interviews. When her interview at a fancy restaurant with Eric Jorguson ends with her shirt torn, death threats, and the FBI pouring into the dining room, Olivia discovers she has inadvertently and single-handedly ruined a meticulously planned sting operation. When the FBI and Jorguson try to intimate her she has one response that sends them running.... I... R...S.
FBI agent Grayson Kincaid is impressed with this woman who can hold her own with Jorguson, his bodyguard, and a crew of disappointed FBI agents. He's also instantly attracted and feeling very protective but his life is complicated and he can't see her again. When an attempt is made on Olivia's life everything changes and Grayson is determined to keep her safe and find the guilty party. Given her job, Jorguson, and her father, there are a lot of people who want Olivia dead. Grayson is more than willing to keep her close until the case is closed, and maybe even longer.
I'm a big fan of romantic suspense, and Julie Garwood's Heartbreaker has long been at the top of my list of favorites. Now there is a challenger to that spot on the list because I loved everything about SWEET TALK. Olivia is a strong, independent, and smart heroine. She shows no fear and stands her ground as she uses the IRS to intimidate with humor and real threat. Grayson is the perfect match for Olivia; strong and tender, with just a hint of the arrogance that causes him to push for what he believes is right. He's not particularly intimidated by the IRS but loves to watch Olivia scare others. The supporting characters add depth to the story and I really hope we'll be seeing more of the Pips in future books. There were multiple suspense elements that kept me guessing until the very end.
SWEET TALK is definitely a must read!
SUMMARY
When FBI agent Grayson Kincaid first encounters Olivia MacKenzie, she makes quite an impression. The beautiful, tough, young attorney has stumbled into the middle of an FBI sting operation and has reduced it to chaos. Months of surveillance and careful planning down the drain, Kincaid's partner is furious and lets Olivia know that she's ticked off the wrong guy. After all, he's FBI.
Olivia isn't intimidated by his partner's bullying because she's something even scarier . . . she's IRS.
And working for the IRS isn't for the faint of heart. She's on the trail of an elaborate Ponzi scheme, one that threatens to ruin the lives of naive and unsuspecting victims, and one she has personal reasons to be angry about. But after she asks questions of the wrong people, her life is suddenly endangered. She's accustomed to fighting for the underdog but being vulnerable herself is a very different story. Smart enough to know when to call for reinforcements, she contacts Grayson Kincaid.
Together they make an excellent team to fight corruption but Olivia is also fighting the immediate and intense attraction she feels for Agent Kincaid, and that may be a battle she is bound to lose.
---
What do you think about this review?
Comments
No comments posted.

Registered users may leave comments.
Log in or register now!