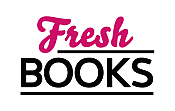 Celebrate July with great reading including...
"Upbeat, fast-paced and humorous look at the roller coaster of love from inside a man's head"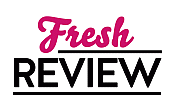 Reviewed by Patricia Woodside
Posted May 28, 2012

In THE WEDDING BEAT, Gavin, a single guy, writes the wedding column so he often finds himself at Saturday night wedding receptions, in part because he might as well work since he's got nothing going on in his own romance department. At a New Year's Day party, he encounters Melinda, the woman of his dreams, only to have her disappear before he can untie his tongue. He continues to recount his experiences with neurotic and sometimes anxious brides and grooms as he looks for Melinda. He finds her only to be tasked with writing a column for her upcoming wedding.
Sipher's prose is smart and funny with a definite New York sensibility. His observations come across as honest and insightful. Gavin Greene is all male angst, eager to be in a relationship but only with the right woman, a woman he thinks he's found and subsequently lost. He goes to great lengths to find her again, which should offer hope to women who might feel that guys don't invest as much effort in relationships as women do.
For those who like those "behind the scenes' kind of tidbits, there are a couple of life imitating art and art imitating life associations with this book. First, in THE WEDDING BEAT, hopeless romantic Gavin Greene pens the wedding column for The Paper, a thinly disguised reference to The New York Times, where author Devan Sipher pens the Vows column in real-life. Second, the story reminded me a bit of 27 Dresses, a movie featuring a reporter who gets involved with a woman against the backdrop of her sister's wedding. Turns out Sipher's website suggests that he may have been the inspiration for the reporter character in 27 Dresses, another interesting tidbit.
THE WEDDING BEAT is an upbeat, fast-paced and humorous look at the rollercoaster of love from inside a man's head. It's definitely worth the read.
SUMMARY
Gavin Greene is a hopeless romantic. He's also a professional one: He writes the wedding column for a Pulitzer Prize-winning newspaper, covering spectacular parties from coast to coast. But there's a thin line between being a hotshot reporter on assignment...and being a single guy alone on a Saturday night at someone else's wedding.

Everything changes on New Year's when Gavin meets Melinda, a travel writer with an adventurous spirit. A moonlit stroll across a Manhattan rooftop seems to seal the deal. But then she slips away.

Gavin crisscrosses New York City to find her again, navigating stressed-out brides, gossip blogs, a budget-cutting boss and his daft but well-meaning parents. Along the way, he learns that there's something worse than losing the woman of his dreams -- having to write an article about her wedding.
---
What do you think about this review?
Comments
No comments posted.

Registered users may leave comments.
Log in or register now!