"An intriguing tale of love and a spellbinding paranormal world."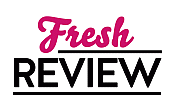 Reviewed by Kay Quintin
Posted May 28, 2012

Dr. Susanna Duchamps from Chicago lives in a world of shifters, ancients, chosen and humans. Susanna is a chosen with a young daughter, Pearl, a product of Jack Stone, a shifter, her bodyguard and slave. Susanna relinquished Jack to save his life with the knowledge his memory would be erased and he would begin the life he truly wanted to live. Pearl is dying and Susanna is dedicated to find the DNA formula to correct her daughter's anomaly. Susanna's indiscretion was covered with her marriage to another chosen, Damien Frost. His original plan to murder Susanna's ex-lover was never known to her. Called to New Orleans to secure research information for Det. Charlotte Cassie, pregnant by the clan leader, Max Savoie, and driven by the fear for her unborn child, Susanna is shocked to see Jack. Jack is now a successful owner of Cheveux du Chien, a shifter club.
Still in love with Jack, a/k/a Jacques LaRoche, she keeps her secret hidden but cannot resist the eventual scalding heat created between them. Both being surrounded by bullets, claws, blood and teeth, survival keeps them running to stay alive. Feral and ferocious fighting is ensued and Max is captured and taken to Chicago. Pearl's existence is threatened by Damien as leverage to control Susanna and the threat is Pearl will become a live laboratory specimen. Will the former lovers be able to save the child they created? Could the love be rekindled after all these years?
SEEKER OF SHADOWS is another truly fantastic novel in the shape shifter series and the ongoing tale involving the clan savior, Max Savoie. This story is a steamy tale of intrigue, suspense, excitement and a sexy hero bound to his feisty and passionate true "mate". This paranormal romance will keep you spellbound and on the edge. Nancy Gideon has a unique talent for adding just the right amount of passionate sex with blood chilling paranormal intrigue. I anxiously await the next installment in this exciting series.
SUMMARY
NANCY GIDEON CONTINUES HER COMPELLING, SENSUAL NEW SERIES WITH A SEDUCTIVE TALE OF FORBIDDEN ALLEGIANCE AND REDISCOVERED LOVE.
His town.
Susanna Duchamps came to New Orleans to settle a debt and to temporarily escape the controlled constraints of her life among the Chosen. What she finds is an opportunity to make miraculous strides with her research into Shifter genetics . . . and an unexpected, but never forgotten, man from her complicated past.
Her rules.
Shifter club owner Jacques LaRoche is fiercely protective of his freedom. Stripped of his memories of a former life, he longs for the mate he lost . . . until the enticingly familiar presence of a mysterious stranger from the north ignites a primal, nearly uncontrollable need to release the untamed beast inside him.
Their last chance.
Susanna dares not tell Jacques it was she who sacrificed his past and her future years ago, to protect him and the secret she carried. But her arrival in New Orleans comes with consequences. When a bloody confrontation erupts between their enemy clans, will she betray her lover once again—or throw her own life on the line so they can finish what they started?
---
What do you think about this review?
Comments
No comments posted.

Registered users may leave comments.
Log in or register now!