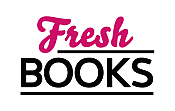 New Year, New Books to love in January
"Emotional & nostalgic tale of an NBA player finding love and coming to terms with his past secrets."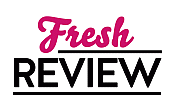 Reviewed by Kay Quintin
Posted April 22, 2012

Julia Bradley, school counselor for Milton, N.Y. high school just made a risky wager. Ex-jock and principal, Ty Chambers, announced that the athletic budget has been cut. In an effort to save the girls basketball team, she will help the girls make the tournament and boosters to raise the cash for the trip. If successful, they will get full funding for next year. If they lose, she runs the Booster bash in March. Taking a long shot, she solicits help from an ex-student of Milton High turned NBA pro, Deacon Fallon for help. When Deacon was the skinny, pale and pimply faced student at Milton High, Julia was a new and young counselor who persuaded him to attend college.
Receiving Julia's call was Deacon's answer to a prayer, as he is trying to find a way to get 300 hours of community service for his brother, Wes, a requirement for him to be reinstated in college the next year. If not, it means his basketball career will be over. Stupid little pranks with his roomy, a smart nerd named Oliver, had gotten them both in trouble.
At first practice with the team is a disaster. Only one girl seems to even know what basketball is but with Deacon as Coach and Wes as Assistant Coach, they hope to turn the team around. Julia and Deacon work really hard, on and off the court. Falling in love as they lean on each other, bring the unlikely pair together to do their best at winning the beat and open their eyes on other battles that must be fought.
THE LONG SHOT is a sweet, nostalgic tale with lots of emotion and excitement as the two brothers strive to understand each other. The story is well written and extremely entertaining. I loved the characters and the plot that was entangled with deep seeded secrets of the past. Your heart will go out to the effort Deacon has put into giving the girls self confidence in becoming achievers. This is the first I have had the privilege of reading from Ellen Hartman but I hope to read more of her creations.
SUMMARY
Deacon Fallon has made something of himself. Yeah, it wasn't easy becoming a successful—now retired—pro basketball player, but he did it. In the process, he made his brother's life better. That's always been Deacon's goal. This latest effort to help, however, may push Deacon too far. He's been roped into coaching the high school girls' team! Worse, there's a little offside action brewing between him and his hot assistant coach, Julia Bradley. Definitely not in his plans, but he can't resist her. And for the first time, Deacon wants something that has nothing to do with his brother and everything to do with Julia!
---
What do you think about this review?
Comments
No comments posted.

Registered users may leave comments.
Log in or register now!