"An excellent choice if you're looking for a quick, sexy read."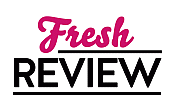 Reviewed by Maria Munoz
Posted April 1, 2012

Lauren Vaughn is suffering through her sister's coed bachelorette party. Crystal is marrying the man Lauren was crazy about, then Lauren made the mistake of introducing them. Lauren is in the bar for some liquid courage when a sexy stranger enters the bar with a black handkerchief in his pocket. Lauren has studied the S & M culture enough to know that it's a sign for "seeks no-strings affair with sexy submissive." She's been intrigued by the idea of playing the submissive but has never had the chance to try it with a true dominant.
Jamie Forman spots Lauren across the room and is instantly attracted. After their chat in the bar takes a decidedly sexy turn, Jamie suggests that they continue their conversation in his room. He's more than happy to give Jamie an introduction to all the pleasure that comes from truly submitting.
WICKED WEEKEND... the title says it all. Gillian Archer has written a smart, sexy, erotic novella. The sexual encounters between Lauren and Jamie, the core of the book, are well-written and hot. Lauren and Jamie are equally matched participants in their encounters. Ms. Archer builds emotional depth through developing the characters' personalities and back stories, such as Lauren's conflicted relationship with her sister. WICKED WEEKEND is an excellent choice if you're looking for a quick, sexy read.
SUMMARY
Why did Lauren Vaughn introduce her sister to the man she herself was crazy about? Now Lauren is watching the happy couple at their combined bachelor/bachelorette party—while Lauren sits all alone at the bar. Until she spots a hot stranger with the telltale black handkerchief in his pocket: the signal for "seeks no-strings affair with sexy submissive." Lauren can't take her eyes off him. So when he comes over, she kicks her inner good girl to the curb and follows Jamie Forman to his room, where he makes her scream with pleasure all night long.
But Jamie is a complicated man. He can't handle how desperately he wants her in his bed—and his life. It's up to Lauren to teach him how to make all night last forever.
Excerpt
A bark of laughter drew her attention across the room. Her breath stalled in her chest at the sight of perfection. Standing in profile to her, and wearing a loose black T- shirt, baggy jeans and Doc Martens, was her fantasy man come to life. His dark brown hair teasingly hung over his forehead and moved as he gestured, waving his arms in the air while he talked to his friends. Lauren bit back a groan at the sight of his toned but not overly muscular arms. He was probably like that all over, too, judging by the way his clothes hung. She focused in on his ass and wished she could tell if the lower half matched the upper half. Damn baggy jeans.

Then she spotted the black handkerchief hanging from his left back pocket. Was he… He couldn't be… Her eyes widened as she thought about the implications of that little addition. She knew about the hanky code, just never saw or noticed anyone flagging before. She tried to remember if there was a tell for straight or gay. She knew the left pocket meant top and the black color meant S&M, but was there a code for straight or gay?

With her luck it was the latter. Who was she kidding anyway? He wouldn't choose her out of the bevy of blonde bimbo snowbunnies out tonight. She eyed his black hanky in longing. What delightful, wicked things would a man like that want to do?

Her gaze continued to rove his hard body as she dreamed about the possibilities. When she returned to his face, she discovered he was staring back at her. A slow cocky grin curved his lips. Oh God. He was every bit as gorgeous as she thought.

And he'd just caught her checking out his ass.

She ducked her head and focused on swirling her drink. The telltale burning in her cheeks meant she was bright red for the second time that night. Maybe she should take the hint and go up to her room and sleep. If she kept this up, she might actually die of mortification by the end of the night.

"Is this seat taken?" A smooth masculine voice spoke above her head.

Lauren looked up and right into the eyes of her Mr. Fantasy Man. How did he…? Why was he…? She looked between him and the magically empty barstool next to her. "I—I…uh… No, no one's sitting there."

"Great." The stool screeched across the floor as he pulled it back to sit down next to her. Right next to her. So close she could feel his body heat on her side.

She closed her eyes and tried to calm the dancing, swirling butterflies in her stomach. "Uh, do you come here often?" Great. Just great. Mr. Hotness sits next to me and I do my lounge-lizard impersonation.

"No, not really. I can't ski worth a damn. I'm Jamie by the way." He held his hand out to her.

"Nice to meet you, Jamie." She shook his hand and enjoyed its firm, work-roughened feel. She could easily imagine it spanking her bare bottom as she lay bent over his knees. Her thighs clenched at the thought.

"And your name is…"

She flinched, torn out of her naughty daydream. "L—Lauren Vaughn."

"Nice to meet you, Lauren."

She nodded and looked down at her drink. God, she was such a spaz.

"Can I have my hand back now?"

She jerked her hand away as if she had been burned. Lord knew her cheeks were. "Sorry."

His lips quirked. "No problem. So do you come here often?" His eyes danced with mischief.
---
What do you think about this review?
Comments
No comments posted.

Registered users may leave comments.
Log in or register now!