"When a classified and illegal mission goes wrong, consequences can be catastrophic!"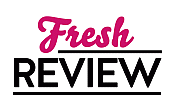 Reviewed by Audrey Lawrence
Posted March 11, 2012

Heading off by herself in the dark Sudan night, Melissa Ilse desperately needs to be first to locate the crashed top secret and self-learning UAV, called Raven, before it might fall into enemy hands. Not only was Raven her key mission, her boss, Harker, had warned her that that if she isn't able to find the UAV and pull it highly expensive brains out, her career was finished! Would she be able to find it in time?
Meanwhile, the elite joint CIA-Defense Department project run by the Office of Special Technology, called Whiplash, gets called to find this highly important and ultra- expensive robot drone let loose in a classified and illegal mission. Colonel Danny Freah gets called into action and heads off with his team, prepared for, but not expecting the danger that they will find themselves in as they start their search in Africa. This illegal CIA black operation had jumped the gun and for what? The fallout could have the worst possible consequences! More intrigue is discovered as Whiplash Director, Jonathon Reid, a ready hand at black and dirty operations, finds himself strangely cut off in finding out more about Raven. He is determined to dig deep in the Washington political quagmire to find out more. But, can he do so in time to protect his team and his country?
New York Times best-selling author Dale Brown teamed up with Jim DeFelice again for another suspenseful and shocking Dreamland Thriller book. This 13th book in this series is a great stand-alone read as well as further developing well liked characters for existing fans. The carefully constructed and researched plot development really highlights how easily plans of ambition can quickly spiral out of control with very unintended actions, especially in unstable countries. New and existing fans are sure to be caught up in the terse and fast paced plot as the action changes quickly between the supersonic to strategic manoeuvring through bureaucratic barriers. Enjoy!
SUMMARY
The mission is classified . . . and illegal
In the blistering heat of the Sudan, the CIA has gone rogue. On the trail of a notorious terrorist, Agency operatives have overstepped their sanctioned boundaries. And now the ultimate weapon has fallen into the wrong hands.
As Danny Freah and his spec-ops team scramble to recover a top secret aircraft that has crashed in Africa, Whiplash Director Jonathon Reid finds himself mysteriously shut off from information about the robot drone and its mission. Maneuvering through the twisted back corridors of the CIA and Washington's power elite, Reid discovers secrets both illegal and highly dangerous—a virtually unstoppable assassin and an out-of-control clique within the Agency.
Torn between loyalty and conscience, Reid must find a way to alert the President and avert a national disaster. But with the Whiplash team caught in the chaos of a brutal African civil war and CIA officials desperate to keep Reid from telling what he knows, a monster re-emerges to target its creators . .
---
What do you think about this review?
Comments
No comments posted.

Registered users may leave comments.
Log in or register now!