"Reapers are to Die For"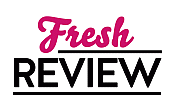 Reviewed by Katherine Petersen
Posted February 26, 2012

Paranormal Mystery | Paranormal
If you're in need of a suspenseful and hilarious read to lighten your mood, pick up SECOND GRAVE ON THE LEFT, the second adventure of Charlotte (Charley) Davidson, Grim Reaper extraordinaire. Actually, this book will make more sense if you've read First Grave on the Right first, but it isn't absolutely necessary. The book starts with Charley's best friend, Cookie, waking her up in the middle of the night by throwing clothes at her and dragging her to a coffee shop to meet a friend who's been missing for five days. But the friend, Mimi, has vanished again, leaving a name written on the café's bathroom wall, as her only message. Tracking down Mimi isn't Charley's only mission though. Reyes, the Son of Satan and her love interest of the first book, has left his body because it's being attacked by demons. He can still torment Charley with just a touch, even incorporeally, but he won't tell Charley where his body is. It seems the demons want to draw Charley closer which would give them a portal to Heaven. As the Grim Reaper, helping the dead to cross is Charley's job.
Charley is nothing if not stubborn though and is determined to find Reyes' body with or without his help. But what will she do when she finds it and can she find Mimi before someone else who wants her badly as well?
Darynda Jones has a talent for the comic mystery. She's got a fairly complex plot going on, but Cookie and Charley don't take themselves too seriously and provide lots of laughs during their investigation. It's doubtful there's enough chocolate and coffee in the world for Charley either. She makes the most ambitious caffeine junkie look modest. Charley has a lively supporting cast as well including her uncle Bob, a detective; her sister, Gemma, a psychiatrist; Angel, a 13-year-old gangster who happens to be dead; and Mr. Wong, a dead man who shares Charley's apartment. Think Janet Evanovich with a bit more complexity and no Grandma Mazur oh and with a few less things blowing up and a lot more dead people and you'll be close to getting a feel for Jones.
SUMMARY
Charley Davidson, Grim Reaper Extraordinaire, is back in this sexy, suspenseful novel of supernatural shenanigans
When Charley is rudely awakened in the middle of the night by her best friend who tells her to get dressed quickly and tosses clothes out of the closet at her, she can't help but wonder what Cookie's up to. Leather scrunch boots with a floral miniskirt? Together? Seriously? Cookie explains that a friend of hers named Mimi disappeared five days earlier and that she just got a text from her setting up a meet at a coffee shop downtown. They show up at the coffee shop, but no Mimi. But Charley finds a message on the bathroom wall. Mimi left a clue, a woman's name. Mimi's husband explains that his wife had been acting strange since she found out an old friend of hers from high school had been found murdered a couple weeks prior. The same woman Mimi had named in her message.
Meanwhile, Reyes Alexander Farrow (otherwise known as the Son of Satan. Yes. Literally) has left his corporeal body and is haunting Charley. He's left his body because he's being tortured by demons who want to lure Charley closer. But Reyes can't let that happen. Because if the demons get to Charley, they'll have a portal to heaven. And if they have a portal to heaven…well, let's just say it wouldn't be pretty. Can Charley handle hot nights with Reyes and even hotter days tracking down a missing woman? Will Cookie ever get a true fashion sense? And is there enough coffee and chocolate in the world to fuel them as they do?
Here is your signpost for the most hilarious read of the summer: Second Grave On The Left.
---
What do you think about this review?
Comments
No comments posted.

Registered users may leave comments.
Log in or register now!