"Sometimes the perfect life can turn into the perfect nightmare."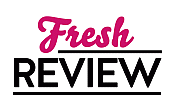 Reviewed by Lynn Cunningham
Posted February 13, 2012

Thriller Serial Killer | Thriller Police Procedural
Lauren Lawton had everything. She had the perfect husband and the perfect daughters. They even had perfect, coordinated names: Lauren Lawton, Lance Lawton, Leslie Lawton and Leah Lawton. Yes, Lauren had the perfect life. Then, one day, it all turned into a hellish nightmare. Lauren's oldest daughter, 16 year old Leslie, vanished without a trace and was never seen again. Two years later, her husband, Lance, was driving alone on a stretch of California mountain road and went over the side, dying instantly. Now, it is four years after Leslie's abduction and two years after Lance's death and Lauren is left to search for her daughter alone and deal with the pain of her losses.
The really bad thing is that she's positive she knows who took her daughter. A photographer by the name of Roland Ballencoa was seen talking to Leslie at a baseball game shortly before Leslie disappeared. By the time this news came out, though, it was too late for the police to prove anything. All they found was one tiny speck of blood in Ballencoa's white paneled van. It wasn't even big enough to test.
Lauren and her 15 year old daughter, Leah, move to the community of Oak Knoll to stay in the home of some dear friends. This is a lovely town and one that Lauren and her daughter might be able to recover in. However, that's not to be the case. Lauren simply cannot let go of her search to find out what happened to Leslie. She's already alienated the Santa Barbara Police Department due to her actions.
Now, however, that she and Leah are living in Oak Knoll she happens to see the one man that she wants only to rot in hell. As she's leaving the local grocery store, Roland Ballencoa drives by in his white van. In shock, Lauren takes off after him trying to find out where he's going. Her erratic driving gets her stopped by Oak Knoll police detective, Tony Mendez. At first, Tony doesn't understand Lauren's hostile nature and then she tells him who she is. He had actually been a part of the search effort for Leslie in the beginning and he feels badly that she seems to have been let down by the judicial system. After letting her go, he vows to start looking into Leslie's case as well as Ballencoa.
The deeper Tony digs the more disturbing things he finds out about Ballencoa. The worst part, though, seems to be that Lauren isn't really paranoid. Ballencoa is a true snake in the grass and is most likely stalking Lauren again. Of course, Lauren is aware of this and the only thing she wants besides finding out what happened to Leslie is revenge on the man she believes took her.
As events unfold, Lauren forges ahead foolishly in her scheme to get back at Ballencoa but the more she moves ahead, the more danger she's in. Only this time, it's not only herself she's putting in danger but also her daughter Leah. Will the help they need arrive in time to save them from a mad man?
I've been a huge fan of Tami Hoag's for years. Her books always keep her readers right on the edge of their proverbial seats. The woman does know how to weave a story. DOWN THE DARKEST ROAD is the third book in her Oak Knoll series and doesn't disappoint. I did have some issues with Lauren, though, and the way she seemed to have forgotten she had another daughter. A lot of the time I wanted to shake some sense into her. However, it's very hard to know what you would feel if you were in the same situation as a mother of an abducted child. Lauren's dealing with so much and I feel that Ms. Hoag captured that pain perfectly. Don't miss this one!
SUMMARY
Four years after the unsolved disappearance of her sixteen- year-old daughter, Lauren Lawton is the only one still chasing the ghosts of her perfect Santa Barbara life. The world has given her daughter up for dead. Her husband ended his own life in the aftermath. Even Lauren's younger daughter is desperate to find what's left of the childhood she hasn't been allowed to have.
Lauren knows exactly who took her oldest child, but there is not a shred of evidence against the man. Even as he stalks her family, Lauren is powerless to stop him. The Santa Barbara police are handcuffed by the very laws they are sworn to uphold. Looking for a fresh start in a town with no memories, Lauren and her younger daughter Leah move to idyllic Oak Knoll.
But when Lauren's suspect turns up in the same city, it feels to all the world that history is about to repeat itself. Leah Lawton will soon turn sixteen, and Oak Knoll has a cunning predator on the hunt.
Sheriff's detective Tony Mendez and his team begin to close in on the suspected killer, desperate to keep the young women of their picturesque town safe. But as the investigators sift through the murky circumstances of an increasingly disturbing case, a stunning question changes everything they thought they knew.
---
What do you think about this review?
Comments
No comments posted.

Registered users may leave comments.
Log in or register now!